Google is working on a series of Public APIs to expand support for the UWB standard to third-party apps: the news comes from two rather famous names and veterans of the Android modding / development scene, namely Mishaal Rahman, former editor in chief of xda-developers, and luca020400, director of LineageOS. A commit about it has been found in the Android source code, as you can see in the screenshot inserted just below.
UWB, an acronym that stands for Ultra-Wideband, is a radio communication protocol that is spreading in consumer electronics in the last period. Compared to already well-known communication systems such as Wi-Fi, GPS, or Bluetooth, a device equipped with these chips can establish the position with much more precision than another device with UWB – not only the distance but also the direction.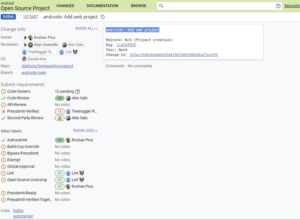 UWB is the foundation of the most sophisticated and precise trackers, such as Apple's AirTags, and some of the most advanced features of software services such as AirDrop. Despite the many security precautions implemented by manufacturers (especially Apple), the technology is generating some privacy disputes – also thanks to those who put on the market tampered versions of the tag with the speaker disabled.
So far, on both Android and iOS, UWB has only been used by proprietary apps from the developers of the operating system – or at most by the official apps of the various trackers, as in the case of Tile with its Tile Ultra. All this to say that it is not that this is an absolute novelty – let's say that it is more a decision to standardize the methods of accessing technology before it becomes ubiquitous (to date it is only found on a very small number of the most recent flagships, including the Pixel 6 Pro). There are two potential benefits: interoperability between multiple product brands and greater security uniformity.