Even the Apple Store can be an indicator of one political-economic situation on the verge of collapse. That's what's happening in Turkey, A country that is experiencing an unprecedented crisis and whose national currency, the lira, has lost much of its value against the dollar and the euro.
Think that 1 Turkish lira went from € 0.12 in March to the current € 0.069. Volatility is so severe that it has led several online stores to block the sales of their products. And so, in fact, did Apple.
Going up apple.com/tr, users now I am no longer able to complete the purchase of available products, whether it's a silver-coloured 256GB iPhone 13 Pro Max, a pair of AirPods Pro or a blue 24 "iMac M1. Nothing, in short, and all this following the intervention of President Erdogan who defended the decision to cut interest rates to win the "economic war of independence" and" incentivising exports".
A financial choice that has been defined as villainous not only by economists and the opposition but also by some leading exponents of the Turkish Central Bank who were then relieved of their office.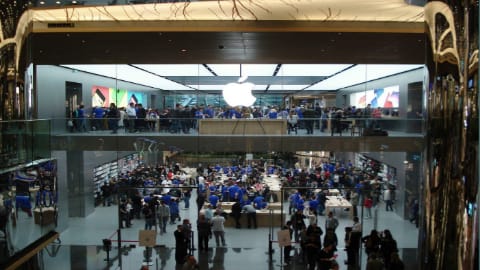 The result is one loss of 42% of the value of the lira since the beginning of the year, 22% only last week. And a population that is getting poorer and poorer, with inflation reached 20%. The extreme volatility of the Turkish lira has thus led to a blocking of Apple Store sales, a shop that allows you to browse its pages and simulate a purchase, without being able to complete it.
For now, the Cupertino company has not released any comments, but we assume that the situation may remain frozen until concrete actions are taken to ensure greater monetary stability in the country.