The three Samsung Galaxy S21 are perhaps more interesting devices today, with the hefty Black Friday discounts and the upgrade to One UI 4 based on Android 12 cool that makes them among the first smartphones to receive the latest version of the green robot not only in the Samsung catalog but in general in the Android landscape (after the Pixels, of course).
In any case, the transition to One UI 4 also started in Italy last week starting from S21 Ultra, was not entirely painless, as often happens for major updates, those that upset numerous aspects of the operating system. Specifically, there is a bug in particular that users have promptly reported, and which appears to be particularly widespread, albeit it would especially affect Galaxy S21s with Snapdragon 888 SoCs, and therefore in Europe (where the version with Exynos 2100 is marketed) should not have the same incidence as in the USA.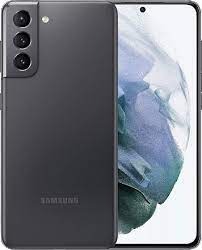 But what is it about? The malfunction has to do with the screen refresh rate: when i is selected 120Hz, the display immediately returns to 60Hz as soon as your fingers stop touching it, thus making the user experience visually "laggy". A major drawback, which certainly takes away a lot from the feeling of fluidity that is expected of a top of the range and which, if anything, it is hoped that a major software update can increase, not decrease.
And indeed Samsung immediately activated to remedy the problem, and the distribution of the build has already begun in the United States G99xUSQU4BUK9.
Those who have already received the update report that the problem has been strongly mitigated (even if the changelog does not explicitly mention this intervention), but it seems it has not completely disappeared: in fact, it seems to continue to occur on third-party apps.
The update is currently in rollout on the Verizon operator's network, but should gradually extend to the entire audience of S21 users. And probably another one will soon follow to completely eliminate the bug (or at least we can hope so), which, as mentioned, seems to affect particular models with Qualcomm SoCs.