Last week, Apple announced a new "self-service" repair program that will also allow customers the ability to purchase genuine replacement parts, tools, and manuals for self-repairing certain devices.
Among them, at an early stage, iPhone 12 and iPhone 13. Later, also Mac with M1 and others. Initially, the program will focus on more common repairs, including the replacement of the display, battery, or camera of the iPhone. The program, according to Apple, will be available starting early next year in the United States and will expand to all other countries in the following months.
On an internal note, Apple provided some more details on the program. In particular, it is interesting that customers will be able to access the repair manuals in advance, which will allow them to obtain all the necessary information before ordering spare parts.
Also, in the note, Apple states that the Self Service Repair Online Store, where spare parts can be purchased will be managed by third parties, even if it is not specified, just as is already the case for authorized service providers. The outsourcing of this phase would be due to the desire to facilitate the shipment and receipt of spare parts.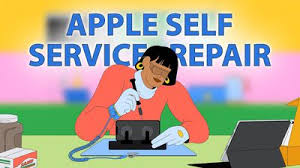 The announcement of this program has received much praise from supporters of the "right to repair" movement, including iFixit, but there are still some question marks from warranty to other aspects such as repair costs and obsolescence. of devices. In its note, Apple said more details will be shared as the program gets closer to launch.