There 8K Association (8KA), born in 2019 to promote the ecosystem with 8K resolution, has updated the specifications for the certification program 8K Association Certified. The consortium, which announced last July that it had certified over 70 products (the number has now risen to over 80), added further requirements regarding signal decoding, image quality metrics, and game mode. The new requirements are in addition to those already established previously:
Resolution: 7680 x 4320 pixels
Input frame rate: 24, 30, and 60 frames per second
Screen luminance: more than 600 cd / m2 – nits
Codec: HEVC
Interface: HDMI 2.1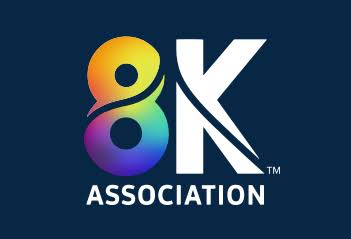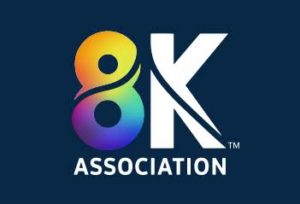 Regarding the decoding of video signals, we speak generically of support for a wider set of formats that will expand the availability of 8K streaming content. While 8KA does not provide further details within the release, we know that it is mostly working on AV1 And VVC, already objects of experimentation as regards both efficiency and the ability to adapt also to live broadcasts.
The success of gaming systems convinced 8KA to include the auto Low Latency Mode and the Variable Refresh Rate, two functions introduced with HDMI 2.1 that we talk about in detail in our guide. The decision is based on the belief that video games will be widely used on 8K TVs and the consortium wants to ensure that the guaranteed experience is the best possible.
8K Association is also promoting the adoption of ambient Contrast Ratio (ACR), a measurement system created to ensure the best image quality in different ambient light conditions. It is a known fact that in a not very bright room, modern televisions generally do not have particular difficulties in adequately saturating the colors and offering a good contrast ratio (obviously some more and some less, depending on the technology used).
When the light in the room increases, the screens have to compensate by increasing the luminance and working on reducing reflections. The ACR test prepared by 8KA measures the reflectivity of TVs with a model that takes into account both bright and poor lighting conditions, setting the level of performance the products must pass in both cases. ACR is considered an important factor for televisions, regardless of resolution (not just 8K therefore).
8KA finally announced the arrival of new members in the second half of 2021: they are Prime Video, 4by4, a company that creates content, UL, a service provider to test a wide range of services, and finally the TV manufacturer Changhong.