Stories have sometimes been heard of smartphones and phones stopping bullets and saving the lives of their owners; but the body of the devices is not exactly optimized for this type of task, which means that the user could still suffer significant damage, perhaps breaking a few ribs or worse. Well, Caviar has thought of remedying, and has presented a special version of the iPhone 13 Pro capable of absorbing practically the totality of the impact, leaving at most some bruises to the user. Of course, as long as you don't limit yourself to simple pistols, without involving assault rifles or other heavy artillery.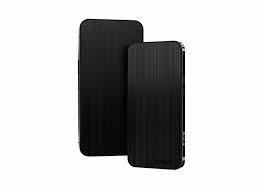 The iPhone 13 Pro "Stealth" is deprived of the main camera module; the rear body is also replaced with a special certified material BR2 (9 caliber pistols) according to European ballistic standards CEN 1063. It is made by NPO TCIT, a Russian company that deals with body armor, armored vehicles, and combat helicopters. This is the second iteration of the "Stealth" project, but the main purpose was to remove the cameras, to allow the devices to be used even in environments with a high degree of safety. The bulletproof coating is new this year.
The video published by Caviar to demonstrate the goodness of its solution involves one Glock 17 and a professional instructor. The impact of the bullet on the glass obliterates the smartphone, but the rear remains almost intact – and above all the wooden mannequin on which it is placed remains practically intact, with perhaps just a few superficial scratches.
Caviar, which over the years has established itself on the market to create unabashedly luxurious versions of top-of-the-line devices like iPhone, Samsung Galaxy S, Note, and Z, says it also made a bulletproof titanium variant of the iPhone 13 Pro, which offers the same warranties as to the Stealth 2.0 model but keeps the cameras intact. The circulation of the devices will be very limited; for Stealth 2.0 we are talking about only 99 units. You can choose between iPhone 13 and iPhone 13 Pro Max as a starting point, with various memory cuts; the base model (therefore 13 Pro 128 GB) has a price equivalent to approx 5,600 euros, while the top one (13 Pro Max 1 TB) barely touches 7,000 euros. The ballistic titanium variant has almost identical prices – around € 30 less.