With Cop-26 behind us between renewed commitments and "blablabla"(cit.), the world is now looking ahead and every single country is trying to better plan its strategies to make eco-sustainability a pillar on which to base the economy and, in general, one's progress. In Europe, we must move – and quickly, given that we are already talking about irreversibility – in the direction of the objectives set by the Green Deal to achieve carbon neutrality by 2050. And there are those who, like Germany, intended to speed up times, launching an ambitious plan that would take it to the "finish line" in advance of the rest of the European Union countries.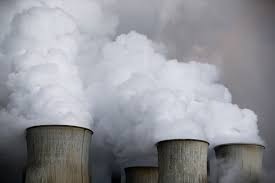 After the Merkel era, that of is about to begin Olaf Scholz, which the environmental issue intends to place at the center of its politics, considering the strong presence of the green component within the coalition. The first point of the program is the definitive abandonment of coal by 2030, eight years ahead of schedule. In short, here are the objectives:
stop the coal by 2030
2% of the German territory used to produce wind energy
80% of the energy produced from renewable sources by 2030
15 million electric cars for German roads by 2030
stop the circulation of combustion cars
carbon neutrality by 2045
mandatory photovoltaic energy for all new commercial and private buildings
We can only speak of an ambitious project, as confirmed by the green leader Annalena Baerbock, next foreign minister:
We can transform our economy to make it climate neutral. We have an agreement where climate neutrality is a common denominator.