The gaming headset market is full of proposals dedicated to every price range, but the Corsair Virtuoso RGB Wireless XT (a name certainly not intuitive and easy to remember) try to stand out from the crowd with a series of features that make the Californian company's proposal truly unique and interesting. We have had the opportunity to try the Virtuoso for several weeks and in various scenarios and now we are ready to tell you about it.
CORSAIR VIRTUOSO RGB WIRELESS XT: A COMPLETE PACKAGE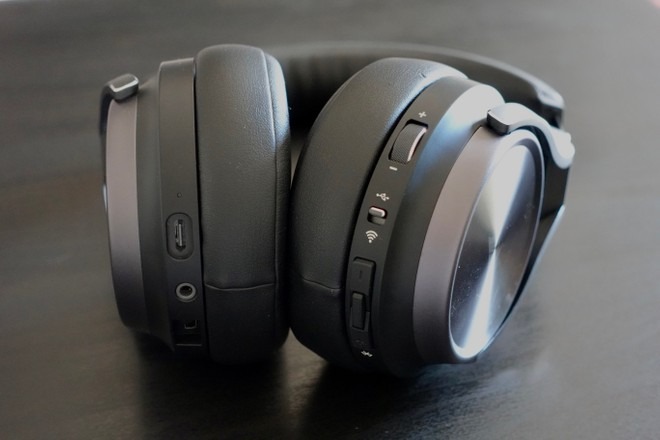 We start from a fundamental premise; the Virtuoso XT are headphones placed on one very high price range – we are talking about 279.99 euros in the list –, and therefore hardly able to represent the first choice for all those who are looking for "simple gaming headphones". The positive aspect is that in any case this salty price list is justified by a decidedly high-quality level that concerns the whole package, from the sound quality to the versatility, passing through a unique feature that can hardly be found on similar products, an excellent build quality, complete sales equipment, and enviable compatibility.
This last point, in particular, must be taken into consideration, as it allows you to have a headset in your hands that can be used on any device in your possession, without therefore limiting them to just the PC or consoles. Virtuoso XTs are in fact equipped with a 3.5mm jack connector, connection via USB via Type-X port, wireless connection via the included 2.4GHz key, and even via Bluetooth with support for aptX HD technology…
The wide range of connections, therefore, makes the Virtuoso XT real "universal headphones", capable of interfacing with any device capable of reproducing audio, from PC to consoles, without forgetting smartphones, tablets, and TVs. This is undoubtedly an added value that should not be underestimated, considering that often this category of headphones does not offer complete compatibility with a wide range of devices.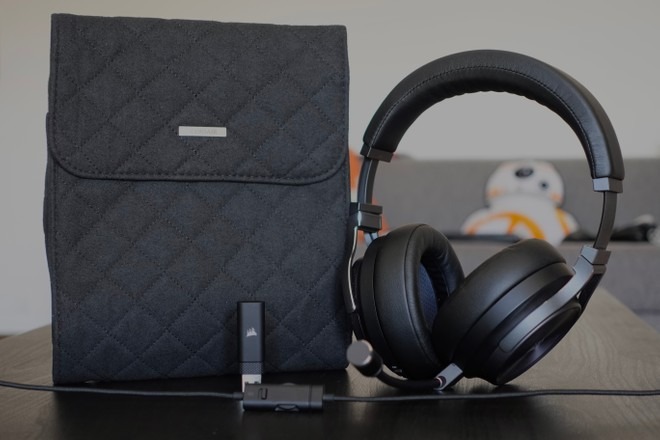 As for the wired connection, if this happens via USB you can take full advantage of the integrated 24-bit / 96 kHz DAC, as well as access Dolby Atmos features (the license is included with the headphones) and spatial audio that can be used mainly from a PC. Obviously, the Virtuoso XTs were born in the first place for this category of users, and the PC is the ideal terrain to test all their functionalities (also via wireless key) and to enjoy the highest quality. In particular, it is the possibility of intervening on the equalization parameters through the Corsair iCUE software that opens the doors to the use of the Virtuoso that goes far beyond simple gaming.
Basically, the headphones are calibrated for the latter scenario, but the transition to a flatter profile, such as the one offered by the Pure Direct setting, allows them to be more effective in any scenario, including listening to music. Unfortunately, the customizations made via iCUE are valid only if the headphones are connected to the PC, therefore it is not possible to fine-tune and then find that preset even while using it on other devices. The iCUE suite also allows you to act on RGB LEDs present in the pavilions to adjust the theme or to synchronize them with any other Corsair devices.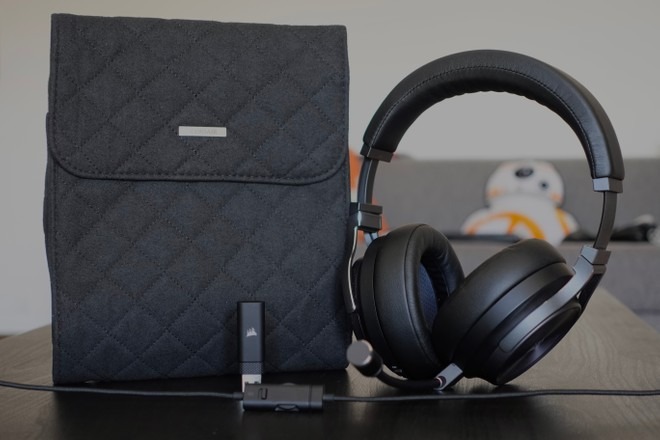 UNPARALLELED VERSATILITY
Regarding wireless connectivity, it is interesting to point out what is the key and unique feature of Virtuoso, which is the mode dual wireless. This allows you not only to connect two wireless devices at a time – an option available elsewhere – but also to use two sources at the same time. Of course, we talk about two distinct sources, then once connected via Bluetooth and one via Wireless key, which can be listened to simultaneously, with the possibility of independently adjusting the volumes.
For example, you may want to connect your smartphone via Bluetooth, in order to answer a call or continue listening to songs, podcasts, videos, or whatever even while you are playing on the console or PC. The mode with a double wireless connection significantly affects the consumption of the battery integrated into the Virtuoso, arriving at the autonomy of about 10 hours against the 15 declared in standard mode. By using them in a more traditional way, however, it is possible to exceed even 16-17 hours of use. Unfortunately, fast charging is missing.
We also point out that the double audio is not exclusive to the wireless mode, but it can also be used by introducing a wired connection. For example, you can also use it with a Bluetooth device and one connected via a 3.5mm jack. In reality, it is possible to have up to 3 audio connections simultaneously with the following scenarios: two wireless connections and one on a 3.5mm jack or jack + USB and Bluetooth.
It is not possible to get to 4 as to switch from wireless mode on the dongle to wired on Type-C it is necessary to move the position of a switch to choose one of the two modes, so the limit we tested is 3. This versatility is particularly convenient for content creators such as streamers, as it is possible – for example – to use a single headset to listen to PC audio (via USB), receive audio from the capture card without latency (via jack), have a third audio channel to listen to any private messages via a smartphone connected via Bluetooth (for example private voice or music that you want to exclude without problems from the stream), all without ever changing headphones.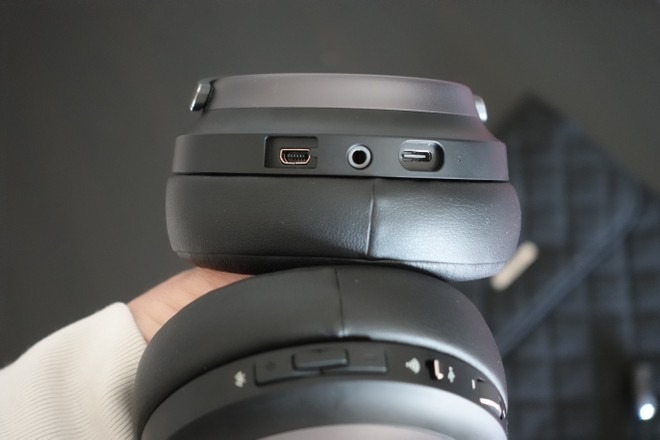 The audio balance is entrusted to various volume controls on the headphones, 3 in total. Two of these are positioned on the right pavilion and consist of a wheel that adjusts the volume wirelessly and is wired via USB, while the second is a keypad that deals exclusively with volumes via Bluetooth. Then we find another wheel on the 3.5 mm jack cable present in the package, which allows you to adjust the volume for the devices connected in this way (there is also the physical switch for the microphone).
We then move on to compatibility with the various consoles on the market. On PlayStation 4 and 5 it is possible to connect them both via Wireless key (but does not support 7.1) and via 3.5mm jack connected to DualShock 4 / DualSense. The connection on Xbox, on the other hand, only happens via the 3.5mm jack, while on Nintendo Switch it is possible to take advantage of both the jack and the Bluetooth connectivity (now that it has been made available via a recent console update). Even for consoles, all the combinations that allow you to enjoy double audio via two different sources remain valid.
EXCELLENT AUDIO QUALITY AND CONSTRUCTION
As far as audio quality is concerned, the Virtuoso XTs perform exactly as you would expect from a good pair of gaming headphones, but of course, we don't go any further. We are talking about headphones capable of returning a good sound on almost every occasion, thanks to 50mm driver, without, however, exaggerating the bass which in fact are less emphasized than other solutions. During use in-game they are particularly effective in returning a good sound range that allows us to accurately distinguish shots, steps, and explosions especially if you access the Dolby Atmos, Windows Sonic, and 3D Audio features of PS5.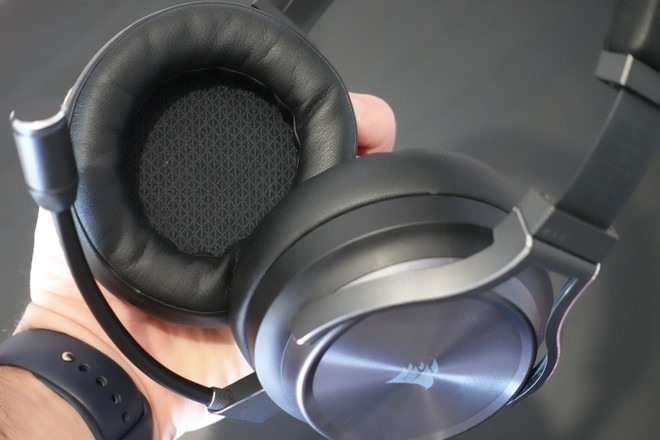 The aspect that struck us most is the very high quality of the supplied microphone, which is positioned on levels very close to those of a fixed USB microphone. We are not exactly on the same level, but if you do not have an immediate term of comparison, its quality will convince you right away, making it ideal both for voice chat in the main titles and services and for the now essential video calls and even for life. We are talking about an omnidirectional microphone, with an impedance of 2.2k Ohms, frequency response between 100 Hz and 10 kHz, and sensitivity of -42 dB
The Virtuoso XTs are obviously not designed for listening to music, especially with the basic preset meant for gaming. As already mentioned, this can only be changed from a PC and is only valid as long as they are connected to the computer, so it is not possible to adapt them with a different equalization when used with the smartphone. Net of this, the headset still offers good quality considering the category to which it belongs; given their versatility, the Virtuoso XT can easily be your only headphones for any kind of scenario, as long as you do not seek maximum fidelity when listening to music since we are always talking about a gaming-oriented accessory.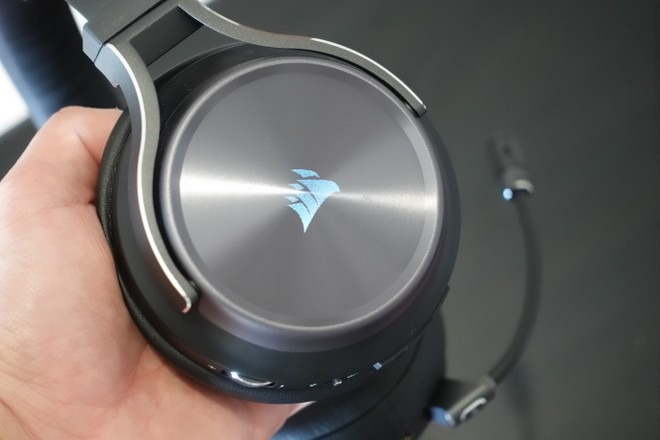 Despite the absence of an active noise cancellation system, the memory foam pads of the XT guarantee good insulation. The only note to do concerns the size of the pavilions, which could be too small if you have very large ears (but not that much), so prolonged use beyond 2 hours may not be particularly comfortable.
The sales package is particularly rich as it includes all the cables necessary to take advantage of the headphones in all conditions – therefore the 3.5 mm jack and the Type-C one, also necessary for recharging the internal battery -, a removable 9.5 mm microphone with mini connector USB, the Wireless USB key and a fabric carrying case, which integrates pockets in which to insert all the accessories.
It is therefore a truly complete set, as we would expect from a product positioned in such an important price range. Leaving aside the accessories, it is also the build quality of the headphones that makes us understand that we are dealing with a product made with care and precision by Corsair. The whole structure is made of aluminum and guarantees an enviable solidity, net of 390 grams of weight (microphone included) which results anyway well distributed and not able to tire.
CONCLUSIONS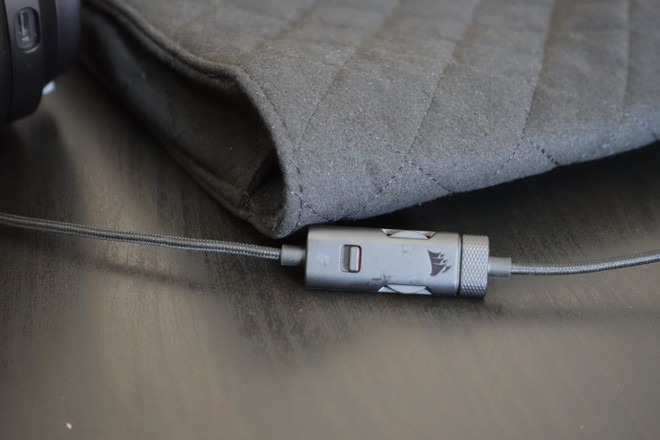 The Corsair Virtuoso RGB Wireless XT is positioned on a much higher step than traditional gaming headsets, even if we certainly cannot speak of the best buy absolute: everything they have good to offer is balanced by a high list price that does not make them competitive even under the price.
The real added value is represented by unmatched versatility, which allows you to access usage scenarios that are simply not possible on alternative proposals. If we really want to look for a lack – which would have made them perfect – it is the absence of the possibility of having two audio game/chat channels on the same connection, but we are really looking for a nit.
The rich equipment of accessories, the build quality, and the unexpectedly high quality of the microphone, are the icing on the cake that completes the decidedly inviting package proposed by Corsair. The audio quality is overall very good and improves on PC, where it is possible to configure the profiles suitable for any scenario outside gaming, even if we are certainly not talking about a pair of headphones aimed at an audience of audiophiles; in that case, it is better to go elsewhere.