A few months after the presentation of DOOGEE V10, the brand's first 5G rugged phone, the company is preparing to return to the market with a new device, DOOGEE V20, which promises to be even more revolutionary. A glance at the first images provided by the manufacturer is enough to understand that we are facing an innovative smartphone in this market segment, but a comparison with the illustrious predecessor will help us to better understand all the news.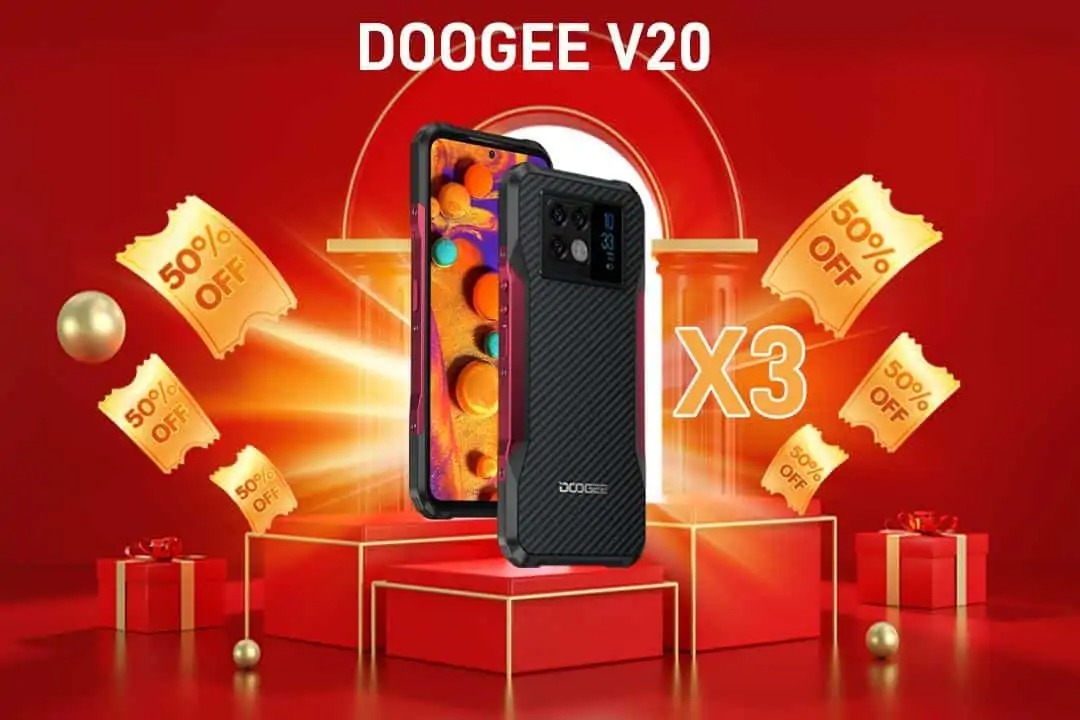 DOOGEE V20 vs DOOGEE V10
If DOOGEE V10 focused on 5G connectivity and the presence of an infrared thermometer, very useful in this pandemic period, the new DOOGEE V20 raises the bar, starting from the screen. The previous model was equipped with an LCD screen with HD + resolution (720 x 1560 pixels) while DOOGEE V20 can count on an AMOLED screen with 2K resolution, the first rugged phone in the world to use such a solution.
The AMOLED screen is not the only one used by DOOGEE on V20, which can count on a second 1.05-inch screen, positioned next to the rear camera, ideal for notifications and other functions. This is a first for rugged phones, a feature that makes the new smartphone truly unique.
Scrolling through the technical data sheet of the two smartphones immediately catches the eye a big difference regarding the battery capacity: 8,500 mAh for DOOGEE V10 and "just" 6,000 mAh for DOOGEE V20. On paper, this might seem like a big disadvantage but the use of an AMOLED screen, combined with a decidedly more advanced energy management system, means that the autonomy is substantially the same. Fast charging at 33 watts remains, accompanied by wireless charging which in the case of the V20 reaches 15 W, 50% more than the V10's 10 watts.
The photographic sector also unequivocally improves, with the rear camera consisting of three sensors: a main 64-megapixel sensor flanked by a sensor with an 8-megapixel ultra-wide-angle lens and a 20-megapixel sensor for night vision, certainly more useful than the 2-megapixel sensor for the depth of field present on the V10 model.
The 8 GB of RAM remains which in this case are flanked by 256 GB of internal memory of the UFS 2.2 type, to offer decidedly higher storage space for photos and videos.
At the moment DOOGEE hasn't announced a launch date, but you can pass the wait by trying to win one of the DOOGEE V20s up for grabs by participating in the giveaway organized by DOOGEE on the official site. Below is a short video that highlights the differences, even on an aesthetic level, between the two.