Our homes are becoming more and more multifunctional centers, where is it work, learning, entertainment And Relax they meet and blend. LG's response to these new needs will arrive at CES 2022, the LG Lifestyle series.
The protagonists of this collection LG Lifestyle there are two models: LG Object (in code 65Art90) ed LG Standby ME (27Art10). Both are decidedly original and far from the classic design of a TV.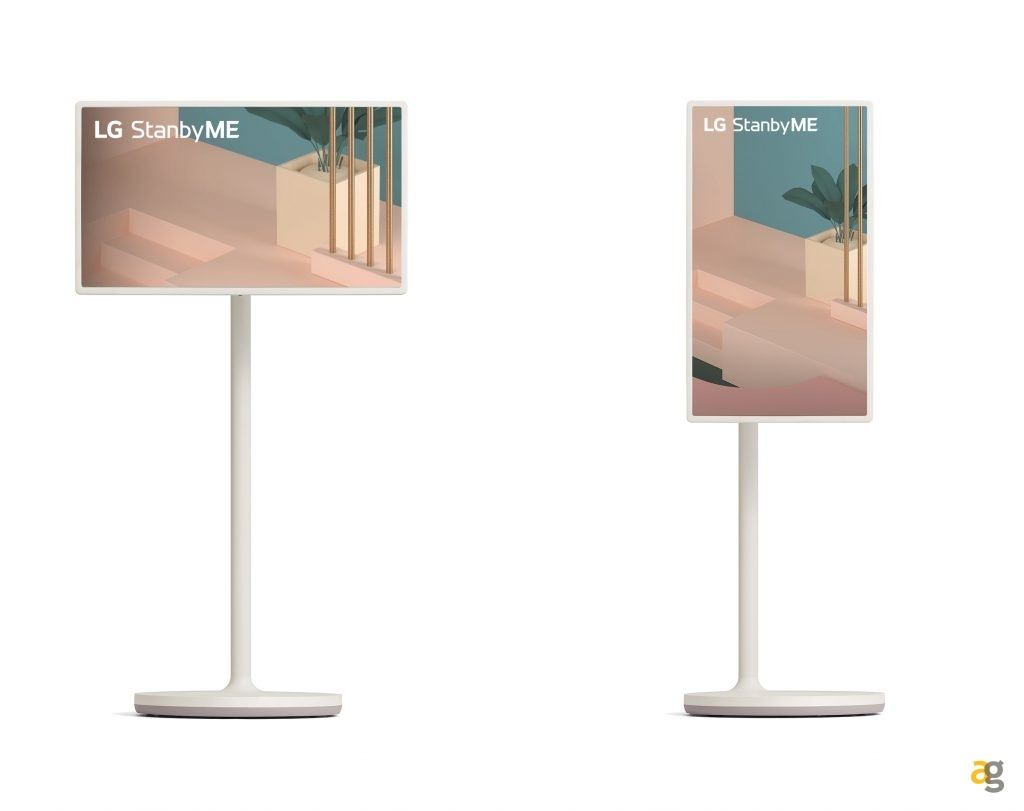 LG Object is OLED Evo from 65 ″ with a fabric cover that automatically scrolls to reveal the entire panel. Alternatively, you can leave it up to leave only a part of the screen uncovered (Line View mode) to keep up with everyday life thanks to the Date and Clock function, listen to your favorite music playlists or view an exclusive collection of images thanks to Gallery mode.
The coating in tissue interchangeable is a product of the Danish innovator in the textile sector Kvadrat. The three colors available – Kvadrat Beige, Kvadrat Redwood, and Kvadrat Green – have been carefully selected for their ability to match a wide color palette and blend harmoniously with different interior design styles.
Being an OLED the picture quality is almost obvious but this TV also offers an audio system of 4.2 channels from 80W, that delivers cinematic sound to ensure complete immersion of the viewer.
Since elegance and immersion in the home environment are his goals, a connection system could not be missing in-cable frame system which makes it easy to connect external devices, such as a cable box or game console, hiding the cables and keeping its minimalist and clean lines. The TV can also be installed to flush with the wall to achieve maximum integration with the space.
The second product, LG StandbyME, it's even more original. It is a TV "portable", in the sense that it is equipped with a stand and 5 wheels to be moved at will and that it can also run on battery, with autonomy declared about 3 hours.
As for actual TV, we know it's going to be a 27 " with NFC to take advantage of display mirroring from iOS and Android. The rear lining is in tissue material in Pure Beige color.
When not being used to watching your content, the LG StanbyME TV allows you to display beautiful works of art, photographs, or a calendar with the clock.
Both of these televisions will be fully unveiled on January 4th on the occasion of the CES of Las Vegas.