CAKE, the well-known Swedish manufacturer of electric motorcycles, has announced the launch of a new range of battery-powered two-wheelers designed for professional use such as urban deliveries. Is called CAKE: work. The first models will be on public display at EICMA 2021. The manufacturer's goal is to offer various solutions to those companies that want to develop sustainable and more environmentally efficient logistics services within cities.
FOR PROFESSIONALS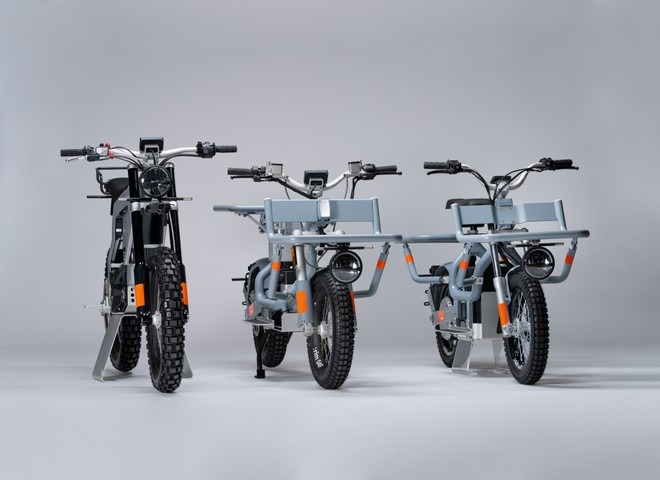 The new CAKE: work range is built from three existing models of the Swedish manufacturer which have been revised and adapted for the new use. In particular, CAKE has added several accessories that can be useful in the workplace. In addition, he worked on the engine and range to allow these vehicles to work for the entire working day without problems.
We have first of all Makka: work, a particular model offered in two versions. The first reaches a maximum speed of 25 km / h and the second at 45 km / h. It is characterized by offering an autonomy of up to 100 km and for a series of front and rear luggage racks. In addition, it has external power outlets that allow you to power electrical devices in case of need. Prices start at 4,700 euros.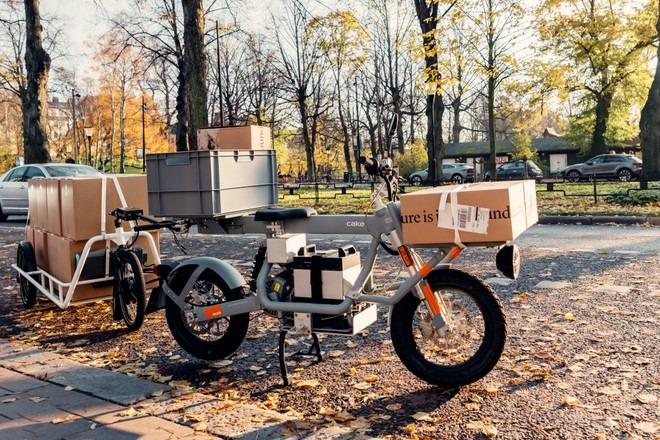 Ösa: work is offered in three models with a maximum speed of 25 km / h, 45 km / h and 90 km / h. In addition to having a good load capacity, this battery-powered two-wheeler is also capable of towing small trailers. Also in this case there are electrical sockets that allow you to power external devices. The manufacturer declares a range of up to 160 km. Prices start at € 10,000.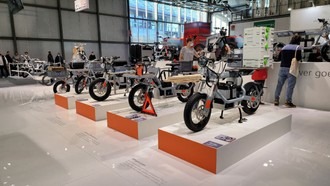 Finally, we have Kalk: work, an electric motorcycle that thanks to its off-road capabilities can also be used on rough roads. For this reason, it is an ideal model for surveillance activities even in unsuitable environments. This two-wheeler is equipped with a new rack that allows you to transport the work tools. The maximum speed exceeds 90 km / h and the autonomy reaches 83 km. Prices start at 13,000 euros.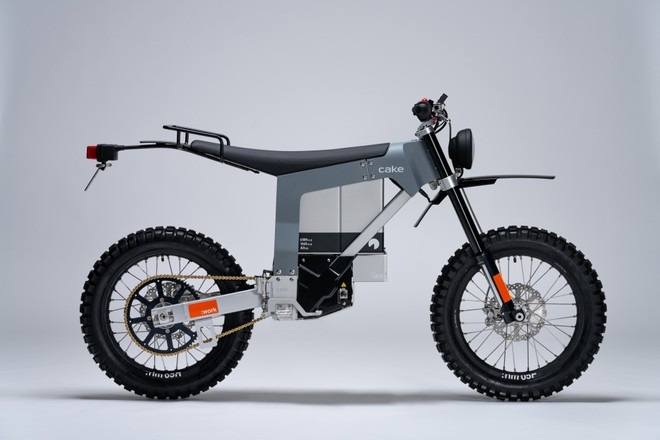 For this range of electric vehicles for professionals, CAKE has prepared a series of specific accessories to satisfy the needs of customers who are looking for flexible means for their activities. The batteries of all these vehicles are removable to be recharged at home. Those interested can already order these new models. The company accepts bookings from all over the world.