With the new Stash electric motorcycle, Vmoto Soco Group tries to position itself at a higher level, offering a more mature model. All this, however, while remaining faithful to its core business which involves the development of electric vehicles for the urban environment. At EICMA 2021, the manufacturer, therefore, unveiled this interesting battery-powered 2-wheeler that was expressly designed for the European market.
The design was done by C-Creative. The bike will be marketed under the new Vmoto brand which will identify the Group's "premium" models.
DESIGNED FOR THE CITY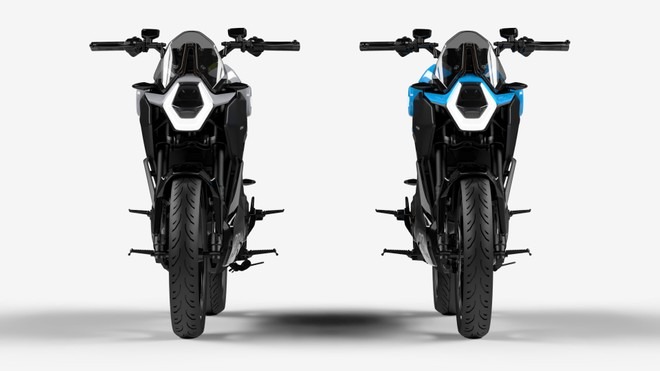 The first information that has been disclosed about this new model is interesting. As mentioned at the beginning, this new two-wheeler is anyway designed for urban use. It is not, therefore, a model that aims to compete, for example, with the bikes of Zero Motorcycles.
The electric motor, located in the lower part of the motorcycle, delivers 6,000 W. The bike can therefore reach one top speed of 105 km / h and overcome slopes up to 14%. The 72V 100Ah battery, according to the manufacturer, allows a range of 240-260 km at a speed of 45 km / h. This is a really interesting journey since Stash is designed above all to move within cities. A full charge of energy can be done in about 6 hours from a normal socket.
The bike weighs 105 kg and thanks to the lower position of the engine it was possible to obtain a small load compartment where there is the "fake tank", inside which to place small objects or a full-face helmet. This two-wheeler has a saddle height of 785 mm from the ground. The wheels are 17 inches. The bike will be offered in Black, Silver and Yellow colours.
Vmoto, therefore, wanted to create an electric motorcycle that was in the city almost as practical as a scooter. To see it on the road, however, we will have to wait a little longer. In fact, there is talk of mid-2022.