On Google Pixels it had already arrived in May: and now the Google Photos "Locked Folder" feature finally becomes available for a wide spectrum of Android smartphones (and in 2022, as promised by Google, it will also land on iOS). What is it about? Exactly what the name suggests: a protected space where to place photos and videos that we want to protect from prying eyes, for one reason or another.
The arrival of this new feature is signalled by a dedicated notification, but in any case, checking if you have already received it is very simple. In fact, just make sure you have installed the latest version of Google Photos and then open the app, go to "Collection" and then to "Utilities", where you will find the banner that you can see in the screenshot below starting from which it will be an option can be configured.
Once your locked folder has been activated, populating it will be very easy: tapping the "Move items" button will open a gallery view where you can select the contents you want to lock up. To access the folder you will need biometric authentication or entering the pattern (or code) to unlock the screen.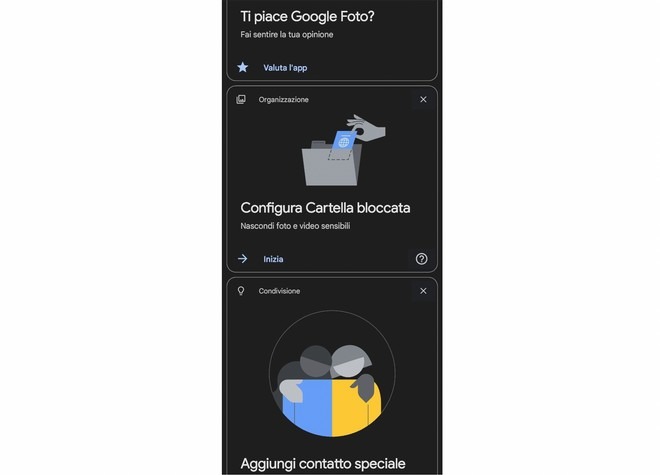 An element to consider in the future, for when you change a device, is that the elements contained in the locked folder will not be moved together with all the rest of the Google Photos library during the transfer from one smartphone to another or with the procedure via cable. , nor via the cloud.