The media campaign organized by Google continues to support the marketing of Google Pixel 6 And Pixel 6 Pro, smartphones still available only in some selected markets (in Italy they should arrive in the first part of next year).
Among the initiatives studied by the Mountain View giant to make their new smartphones more popular we also find one involving Simu Liu, leading actor of Shang-Chi and the Legend of the Ten Rings, a film brought to cinemas all over the world by Marvel Studios.
New media initiative for Google Pixel 6
Simu Liu is a "brand ambassador" of the Google Pixel 6 smartphones and will be the protagonist of a series of digital ads and social media spots that will highlight some of the most interesting features of the new phones of the Mountain View giant with a style aimed at putting the personality of the Asian actor close-up.
Liu himself announced this initiative with a post on Instagram, publishing the following photo with the phone on display, accompanied by an ironic message:
The ads of Simu Liu with Google smartphones will be published during the Christmas period and this should not surprise us too much if we consider that we are talking about the part of the year in which an important slice of technological purchases is concentrated and therefore represents one of the most profitable moments for the various producers operating in this sector.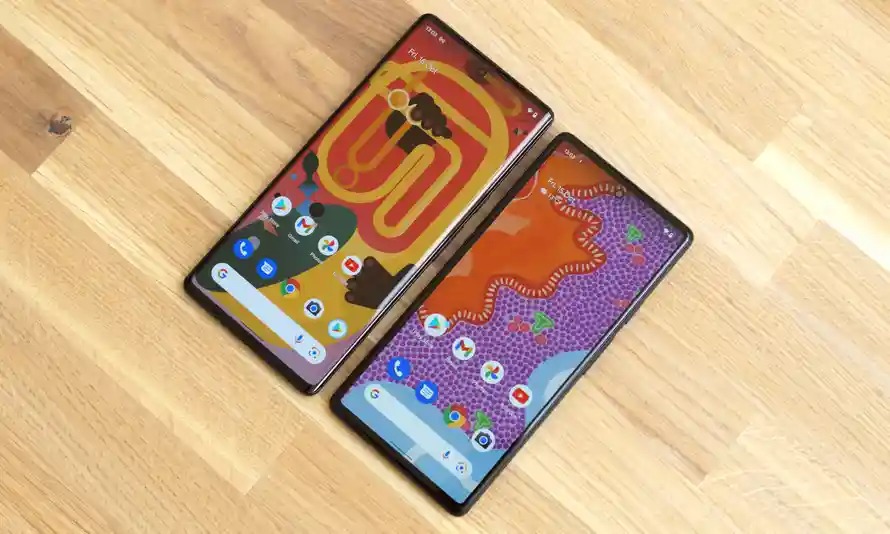 We remind you that Italian users who do not want to wait until next year to buy one of Google's new smartphones and perhaps want to make themselves a welcome gift for Christmas, can fall back on Amazon or eBay: on both platforms, in fact, it has already been possible for over a month buy one of the models intended for other markets.
For all the others, however, it will be enough to have a little more patience.