YouTube is yet to receive a redesign with the Material You design, but some new buttons currently being tested on Android indicate that the new look isn't too far off.
Meanwhile, YouTube receives a new interface for playlists on Android TV, while the YouTube Music app releases the 2021 summary playlist.
First signs of Material You in YouTube
YouTube is giving the buttons below a video a whole new look that stems from the Material Design 3 guidelines released in October.
YouTube has placed the text like "Download" next to the corresponding icon instead of below it, effectively lengthening the bar.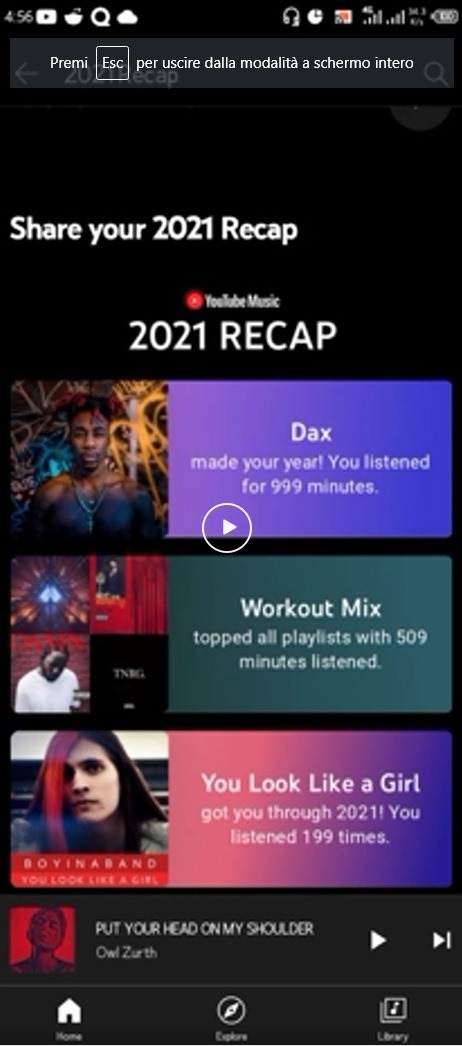 New interface for YouTube playlists on Android TV
With its latest update, YouTube on Android TV and other platforms smart TV now shows a correct UI of the playlist, rather than playing it in its entirety right away.
The new user interface shows the playlist with its name and other details on the left side of the display, with the options "Play all", "Repeat" and "Save to library". On the right side, the videos are listed in order, allowing users to start watching the playlist from anywhere.
From what emerges from the comments of some users, this YouTube functionality seems to be a server-side implementation for now.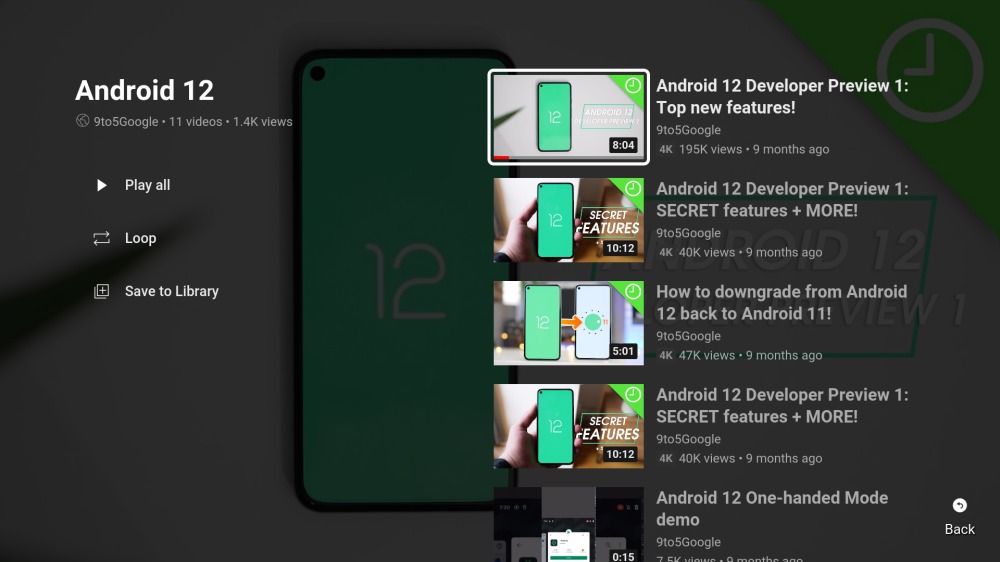 The YouTube Music app releases the 2021 summary playlist
YouTube Music's annual recap from today appears to be much broader and finally on par with other competing apps. While the playlist isn't widely available yet, some users are seeing a "2021 Recap" that allows them to relive the year in music with their favorite songs. The playlist contains 100 songs and is shareable via the link, however, it is not clear if the tracks are sorted by a number of plays.
If you have this playlist, tapping your profile avatar in the top right corner displays a "2021 Summary" appearing between "History" and "Paid Subscriptions".
The above playlist is displayed first, while YouTube Music will highlight the main listening statistics, which are also shareable. As the end of the year approaches, it is likely that YouTube Music will expand the availability of the 2021 summary playlist in the coming days.
You might be interested in: Google Stadia supports direct streaming to YouTube in 4K