This week Microsoft officially launched the new application Microsoft Defender Preview for both Android devices and Windows.
At present, unfortunately, the application is available only in the United States however, as testing continues, it will presumably be taken to other markets as well.
Microsoft Defender is the antimalware tool of the Redmond giant and has been present on Windows for quite some time, while so far on Android it was only available through Microsoft Defender ATP, which however was only aimed at business users.
The new Preview version of Microsoft Defender allows the user to manage the security not only of the device in use but also of all others connected to the same Microsoft account. The home screen, as seen in the images shown, offers a convenient overview of the protection status of all the user's devices.
Then just click or tap on the item of interest to read more information on the status of each device, such as the number of apps and links (Android) or files (Windows) analyzed in the last 24 hours. On Windows products, you can also see the current settings of tools such as protection against viruses, threats, ransomware, and more. There is also the possibility of viewing the history to check previous threats.
At this point some clarification is necessary: ​​for Windows devices, for now, Microsoft Defender Preview does not replace Windows Security, but stands as a complementary tool to it, although the renewal of the UI suggests a possible replacement of the integrated app. As for Android, the usefulness of antivirus on the robot's smartphones and tablets is questionable, the app could be useful above all for identifying potential threats in downloaded apps and links.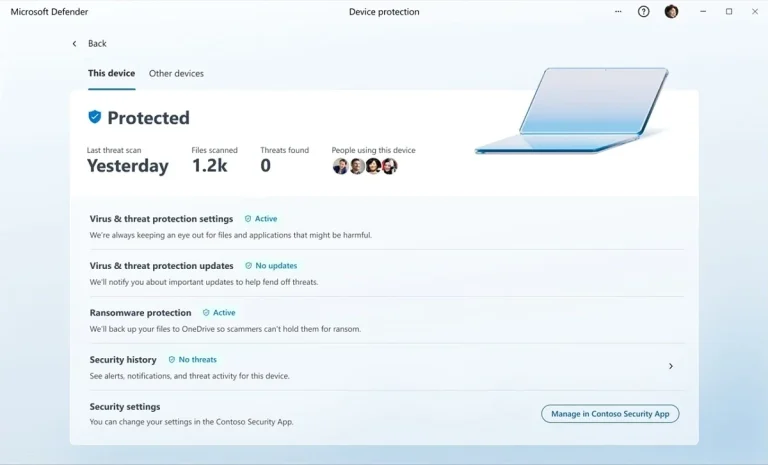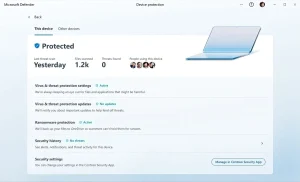 Ultimately, the most convenient feature of the Microsoft Defender Preview is precisely the one described above: having a single "control center" of the security status of all is devices especially useful if you usually share your PC with others.
Microsoft Defender Preview is already available for download on the Google Play Store this link and on the Microsoft Store this link. The app can also be downloaded and installed outside the US, however at the moment it does not allow you to log in outside of US soil.
It might also interest you: Android apps are available on Windows 11 in the Beta channel