HONOR today celebrated its first year as a global premium technology brand. The brand highlights the results of 2021 and takes the opportunity to announce the launch of a new product.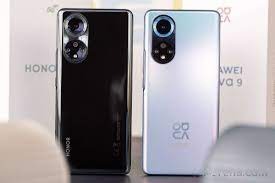 In addition to establishing more than 30 partnerships with major vendors including AMD, Intel, MediaTek, Microsoft, and Qualcomm, HONOR has launched the notebook MagicBook 16 at the end of September and the HONOR 50 flagship Android smartphone series at the end of October.
HONOR celebrates its 2021 journey under the banner of Go Beyond
The launch of HONOR 50 has brought the brand's presence in more than 40 countries around the world along with the support of a powerful global distribution network that includes high-profile retailers and operators.
HONOR X30 will debut this month in China
Before saying goodbye to 2021, HONOR CEO George Zhao eagerly shared a new announcement. The company will launch a new addition to its popular X series, with the HONOR X30 debuting this month in China.
HONOR X30 boasts an immersive 6.81-inch 120Hz display with super-thin side bezels just 1.05mm thick. The device is powered by a 4800mAh battery, weighs only 189g and measures just 8.05mm thick, and is towed by the Qualcomm Snapdragon 695 5G chipset. HONOR X30 is equipped with a CPU and GPU that are 15% and 30% faster respectively than the previous version.
HONOR has also supported global design talents for many years to explore the intersection of art and technology and crowned its success with the HONOR Magic Moments Awards.
Finally, with the HONOR Your Smile video, society celebrates the resilience shown by people around the world throughout the year and the joy that a simple smile can bring to people's lives.
Looking forward to 2022, HONOR will continue its journey by creating a new intelligent world for all through the launch of innovative new products.