Yesterday Huawei issued a patent detailing an innovative technology project that will improve fingerprint identification.
According to the documentation attached to the patent, an optical fingerprint sensor will be used in combination with a capacitive sensor.
While the former will be used to capture a virtual image of the finger, the latter will help capture data related to which hand it belongs to. These two data will then be merged to greatly improve the efficiency of the terminal's fingerprint identification.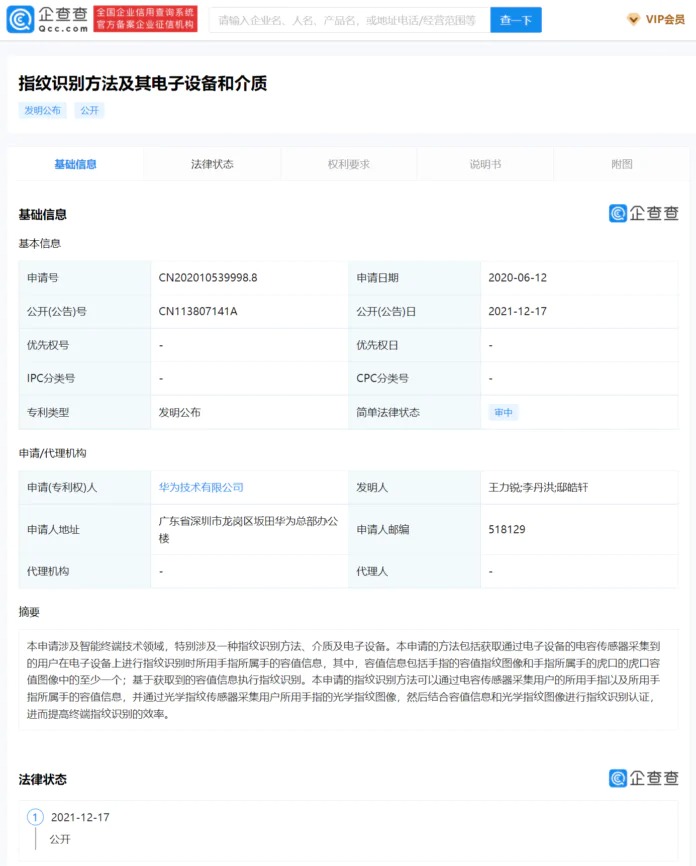 It is unclear whether the best efficiency mentioned in the patent refers to the accuracy or speed of the scan, but it could be both.
Huawei could improve the performance of the fingerprint scanner
The patent application filed by Huawei also mentions that the new fingerprint technology will be used in the field of smart terminals. Although not yet specified, it is safe to think that smartphones could also benefit from this technology, especially those with optical fingerprint sensors under the display.
Patent documentation was first filed in June 2020, so the company may be at a good point in developing this technology.
Although they are a cheaper alternative to ultrasonic fingerprint sensors, optical fingerprint sensors are slower and not as accurate, however, Huawei's patent may improve their performance.