The last few months have been strange for Meta (formerly Facebook): the name change and the ambitions related to the creation of a metaverse of interconnected services and experiences, but also endless controversies about how the company uses data and what it is doing to protect its users, especially the younger ones. Today Adam Mosseri, head of Instagram, published a post on the social network blog to announce introducing new features designed to protect teens, including parental controls that can help parents choose when and what to show children.
The package of new precautions will arrive diluted over time. At first, there will be some changes to Instagram's functionality and algorithm which, for example, they will not allow users to tag teens unless the two profiles follow each other and will show different content than usual if you dwell too much on the same topic. Also in a handful of countries (US, UK, Ireland, Canada, Australia, and New Zealand) as previously announced Take a Break mode is introduced which will invite you to put your phone down for a while, rest, and think about something else. Take a Break will then be expanded to all other markets next year.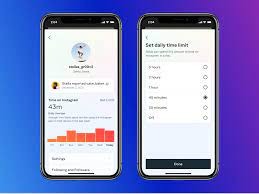 In March 2022, the real family filter will also arrive, with parents (or any guardians) who will be able to check some usage statistics of their children, for example, the time spent on the app, and set some limits. In addition, there will be educational content designed specifically for adults, so as to teach them how the platform works and any dangers involved.
Mosseri in his post wrote that this news "has been in the works for a long time and I wanted to explain what we are doing to significantly improve the experience for teenagers and parents", but it is difficult not to think that this is an answer to what has happened in the last period. Just Instagram was at the center of numerous criticisms after some internal documents, which showed how the company put profit above everything, even the health of the youngest, ended up online, sparking a discussion that alerted the US authorities but not only.