By 2030, all the new Peugeot sold on the market in Europe will be electric. This announcement comes directly from the CEO of the French brand, Linda Jackson, in an interview with Automotive News Europe. However, this is not a definitive farewell to models with combustion engines as these cars will continue to be offered still within some international markets.
As we move to the new platforms, STLA Small, Medium Large, by 2030 in Europe all our models will be electric. But I still have to make sure I keep the internal combustion model offerings for my international customers.
Peugeot, therefore, joins all the manufacturers who have already announced a date from which they will only offer battery-powered cars on the market. In the Stellantis house, for example, DS will offer electric-only cars from 2026, Alfa Romeo from 2027, and Opel from 2028.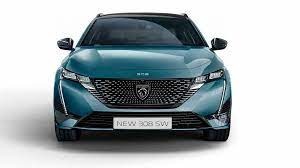 Peugeot is already in a favorable position to take this important step towards offering electric cars only. In fact, already today 70% of its current range is made up of vehicles equipped with some form of electrification. For example, we can mention the 208 and 2008 which are also offered in a 100% electric version, or the new 308 which is also offered with a plug-in powertrain. Currently, only 108 and 5008 do not have an electrified variant. In any case, these models will be discontinued.
As the first important step towards reaching the 2030 milestone, Peugeot will fully electrify its range of cars by 2024. The next generation of the 3008 will be very important as it will be offered in a 100% electric version. The CEO hasn't clarified whether other types of powertrains will also be available.
This decision by the French brand is part of Stellantis' overall strategy which aims to achieve a 70% share of electric and hybrid vehicles out of total cars sold in Europe by 2030. With this choice, the French brand also anticipates by 5 years the plans of the European Commission which has proposed that from 2035 cars equipped with an internal combustion engine can no longer be sold.