The CES of Las Vegas is upon us and the major manufacturers in the sector are preparing for the announcements of the new products that we will see on the market in the first part of 2022. These include Intel which, according to what was declared by the same manufacturer, should reveal the first Alder Lake Mobile processors along with other innovations for the professional and consumer segment. Among these, there is much anticipation for the first generation of Arc Alchemist graphics cards, already announced in the summer, but not yet "ready" to be fed to the media (at least that's what it seems).
CES could be the ideal launch showcase for Intel, however, according to the latest leaks from ITHome, the giant from Santa Clara has already postponed the launch of its gaming GPUs to March.
At least initially, the Arc Alchemist range should be composed of three "main" models, one for the low-end and two for high performance which, according to the data currently in our possession, could collide with GeForce RTX 3070 (Review) and the much sought after RTX 3060 Ti always announced last year.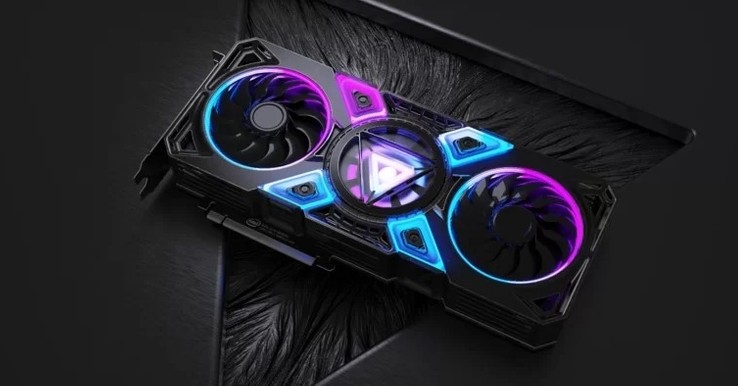 The top of the range model will be Alchemist 512EU, a graphics card equipped with 512EU and a total of 4,096 cores, all flanked by 16GB of GDDR6 VRAM on a 256-bit bus. This solution should contend with the GeForce RTX 3070, while for the mid-range there will be the variant at 384EU (3,072 cores) and 12GB GDDR6 16 Gbps (192 bit).
At present, Intel has not provided official data on Alchemist GPUs, clock frequencies and TDPs remain to be seen, elements that could make a difference in terms of performance and consumption. Even if Intel were to postpone the official launch to March, which is likely at this point, we believe it will still offer some insight into its first Gaming GPUs, if only to keep interested high in a period where buying a card has become impossible.
INTEL ARC ALCHEMIST – ASSUMED FEATURES
Intel Arc 512 EU (4096 ALU) / 16GB GDDR6 up to 18 Gbps / 256-bit / 225W (Desktops) and 120-150W (Laptop)
Intel Arc 384 EU (3072 ALU) / 12 GB up to 16 Gbps / 192-bit / 150-200W (Desktop) and 80-120W (Laptop)
Intel Arc 256 EU (2048 ALU) / 8 GB up to 16 Gbps / 128-bit / 60-80W (Laptop)