In the midst of the digital age in which we do nothing but talk about 5G, ultra-broadband and Starlink, it is really impressive to note that 37% of the world population has never used the internet. The data provided by the International Telecommunication Union (ITU), a United Nations agency specialized in the ICT world, are alarming. The good thing is, however, that the number of people who have access to the network has grown over the past two years, passing by from 4.1 to 4.9 billion.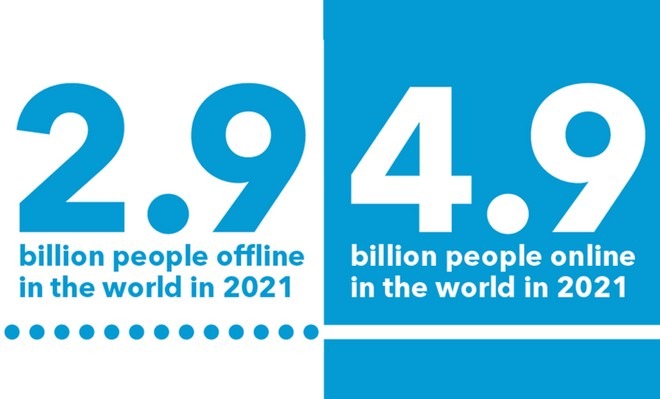 In short, despite everything, the digital divide remains one of the unsolved problems of this time: the pandemic has even exacerbated it in some cases, but where the conditions existed it has also made it possible to speed up the digitization process, including DDA, smart working and "lockdown entertainment". Consider that:
of the 2.9 billion people offline, 96% live in developing countries
of the 4.9 billion people online, hundreds of millions have limited access for various reasons (e.g .: shared devices and poor connection speeds)
between 2019 and 2021 there were 782 million more people online, + 17%
in the first year of the pandemic, there was a 10% increase in people online, the highest ever recorded in the last 10 years
in developing countries, internet penetration increased by more than 13%
in the 46 least developed countries, penetration has grown by 20%, but despite this, three out of four inhabitants still do not have access to the internet (and four out of five women remain offline)
MORE CONNECTED, BUT NOT ALL
internet access:

62% of men (global mean value)
57% of women (global mean value)
89% of men from developed countries
88% of women from developed countries
31% of men from least developed countries
19% of women from least developed countries
38% of men in the landlocked developing countries
27% of women in landlocked developing countries
35% of men in Africa
24% of women in Africa
68% of men in Arab countries
56% of women in Arab countries

urban areas globally more connected than rural ones: 76% versus 39%
in developed countries, the gap between urban and rural areas is almost nil: 89% against 85%
in developing countries, the gap widens: 72% (urban areas) vs 34% (rural areas), even more so in less developed countries (47% vs 13%)
globally, 71% of the population aged 15-24 have access to the internet, 57% for all other age groups
in less developed countries 34% of young people are connected, only 22% for other age groups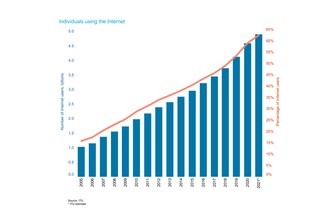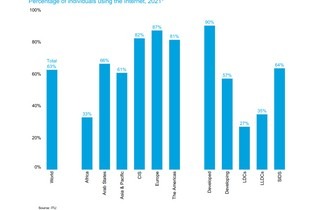 So what to do to ensure that "no one is left behind", as ITU Secretary-General Houlin Zhao says?