In a few days, from the first of December, LG will have a new CEO, a new number one who will be responsible for leading the "digital transformation" of the company and of looking to the future with renewed verve. 2021 began with the disposal of the smartphone department, and LG, once it freed itself from a division that over time had become more of a "burden" than a source of satisfaction, is now ready to "attack" the future.
Moreover, the title of the press release communicating the changes at the top is eloquent: "LG Electronics Announces New CEO and Other Changes to Aggressively Tackle 2022 and Beyond ". The new position (and new responsibilities) as Chief Executive Officer for a manager, William Cho, who also knows the company very well, having been Chief Strategy Officer (CSO) for years, a position he will hold from December onwards.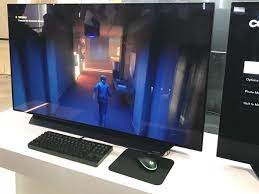 But the relationship with LG began in 1987 when Cho, a graduate of Pusan ​​University and a master's in economics from Seoul's Yonsei University, joined the staff of Goldstar, a South Korean electronics company that was renamed LG in 1995. Then a constant ascent to the top was marked by important experiences such as president of LG Canada, Australia, and the United States.
William Cho's appointment as LG's CFO is part of a reorganization of management which sees the appointment of Kim Byoung-hoon and Jang Ik-hwan as Chief Technology Officer (CTO) who, after 31 years in the company, is promoted from Senior Vice President (SVP) to Executive Vice President (EVP) taking on the leadership of Business Solutions Company. According to LG,
the new management will accelerate changes by focusing even more on customer value as a way to grow further. To this end, LG will reorganize its Customer Satisfaction Management Center into the new Customer Value Innovation Office under the supervision of the CSO. The role of the CVIO will be to more effectively intercept and interpret customer feedback, and the weaknesses of the product planning, development and sales processes.