Louis Vuitton, a well-known fashion brand, is preparing a very special smartwatch with RGB lighting. Not many details are available yet, but what is certain is that it will not be like the RGB lights you find on popular gaming keyboards.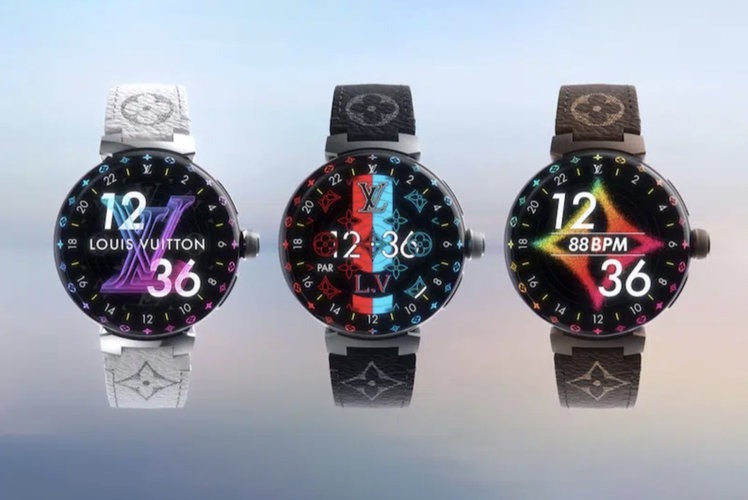 The smartwatch in question, called Tambour Horizon Light Up, would appear to be an extravagant reinterpretation of the expensive Tambour Horizon (here are all its features), and should be able to count on RGB lighting around the crown thanks to the presence of 24 LED lights. We use the conditional because nothing is certain yet, even if Louis Vuitton has already confirmed that the product is on the way.
After the online posting of various ads, then promptly removed, by some outlets like HypeBeast, HypeBae, And Wareable, The Verge decided to contact Louis Vuitton and the parent company LVMH, who confirmed the existence of the watch without giving further details.
No Wear OS, but proprietary software
Still, according to The Verge report, it appears that the watch it will not have Wear OS, but proprietary software. The choice would be dictated by the fact that the brand did not want to update the internal components such as the chipset, RAM, and memory, all things that would have clashed with the performance of Google's OS.
Although the name of the new operating system that will be used is not yet known, it is still possible to find out what its main features will be. The interface will be based on scrolling gestures. It will be possible to scroll in various directions to view notifications, settings, but the most interesting of the screens is undoubted "My trip". The smartwatch, in addition to monitoring health and having customizable watch faces, should also be capable of storing our boarding passes.
However, this would not be the first time that a line of smartwatches born with Wear OS has moved away from the platform. Also, Motorola with his recent Moto Watch 100, And OnePlus with his OnePlus Watch, have decided to use proprietary software. The more curious side of this new operating system, however, is that it is labeled as "Made for iPhone", but is also compatible with Android And HarmonyOS.
Apart from the name and the lack of Wear OS, the various confirmations relating to the availability of the product and the selling price are still missing. Considering that the model launched in 2019 costs $ 2500, the market certainly won't miss such a product.