One of the most striking new features of Android 12 is the dynamic theme: a software algorithm, called Monet, analyzes the desktop background and generates a complementary color palette that is used in many parts of the UI of both the system and the apps, such as the notification curtain, selected items, checkboxes, background and so on. Monet does everything automatically, but what if the user doesn't like the colors that the software has chosen? Either change the wallpaper or … Download and install LWP +.
It's an app that has actually been around for years – it's even gone back to the days of Android Oreo, and it's formally an app for setting live wallpapers. But already at the time, it hid some tricks that made it particularly attractive to more advanced users – for example, it allowed to force the dark theme at the system level when it was not yet available in a stable and official form. And now it turns out that it can also let you choose and set custom colors for the dynamic theme of the latest version of the operating system. Briefly, it goes like this: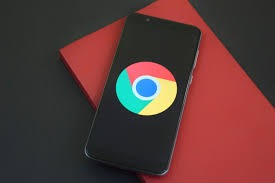 You download and install the app (the download badge is at the bottom of the article).
Choose the Wallpaper Type item and set your preferred mode.
You choose the image and crop it according to your preferences.
Scroll down to the Custom colors section.
Check the Use custom colors item.
Primary, secondary and tertiary colors are specified.
Go back to the top and choose the first item, Set as current live wallpaper.
You return to the home.
Basically LWP + sets up a live wallpaper that contains the static image which is the actual wallpaper, and then the information on the three colors. Monet is in fact bypassed and the app communicates directly with the operating system. It should be borne in mind that every time you change the colors or the image it is necessary to repeat the penultimate operation from the procedure indicated above. The great thing about LWP + is that it's free, even if there are some advertisements; the downside is that you can't set up an automatic wallpaper update at regular time intervals – a very popular feature but that if used too aggressively with Android 12 and Monet could cause some instability and slowdowns.
It is also worth remembering that for these first months Monet will remain an exclusive of Pixel smartphones: Google plans to make it open-source, thus allowing other manufacturers to adopt it, with the release of Android 12L, which should take place within the first quarter of 2022.