At EICMA 2021, Helbiz presented a world premiere Helbiz ONE-S, the first electric scooter for sharing designed and built in Italy. But that's not all because it was also shown Helbiz S1-X, the scooter that will compete in the eSkootr world championship. But let's go in order and take a closer look at the novelties that have been presented.
NEW SCOOTER FOR SHARING
Helbiz says that the new ONE-S electric scooter has a clean and functional design (very similar to that of the ONE model). Indeed, lights, arrows, cables, and wires are fully integrated. This vehicle can also count on an aluminum frame that has been specially designed to improve safety and comfort. We also find an elongated and widened footrest that improves stability and driving position.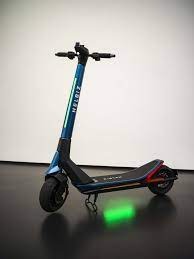 The new scooter for sharing also has double suspension, front and rear, high wheels with specific anti-puncture tires, double disc brake, front and rear, and electronic regenerative brake. Helbiz ONE-S can count on a 500 W motor which allows the scooter to tackle slopes up to 12%.
And to further improve safety, the electric scooter is equipped with the latest-generation IoT system, as well as of double camera: the first, front, helps to understand more precisely the position of the vehicle and how it was parked; the second, aimed at the driver, will be useful above all to avoid infringements such as driving in two.
The new scooter will be available for sharing in the course of 2022.
RACING SCOOTER
Helbiz presented the S1-X scooter and the team with which it will compete in the championship in 2022 at EICMA. This medium was developed by YCOM, a company from the Italian Motor Valley, using Formula 1 supplies and technologies. The frame is made of aluminum and carbon fiber. The aerodynamic parts, on the other hand, are produced with a new completely recyclable natural fiber.
This electric racing scooter is powered by a double electric motor (one per wheel). Overall, there are available 12 kW of power. The 6.5-inch wheels and racing tires with different compounds allow lean angles of over 45 degrees. Like all the vehicles that will participate in this series, this too adopts technologies to safeguard the safety of the pilot who will be equipped with specific clothing designed specifically for these types of races.
HELBIZ ONE
It is present at EICMA 2021 also Helbiz ONE, the company's first scooter for sale. It is a model whose design was developed by Pininfarina. Among its technical features we mention the weight of about 15 kg, front and rear shock absorbers, 500W engine, rear LED light, integrated indicator lights, LED display, Bluetooth system, a dedicated app for smartphones, and 3 driving modes. : eco, city, and sport.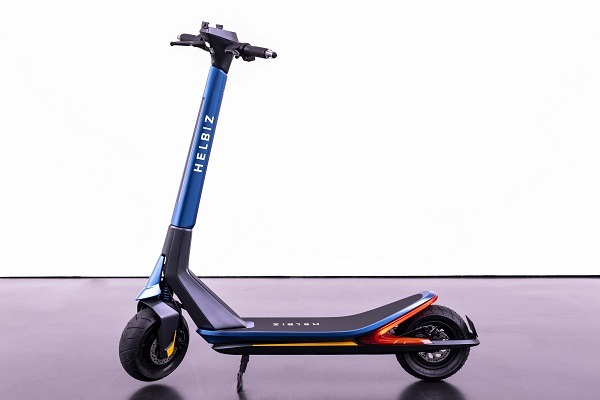 Helbiz ONE you can already pre-order online leaving an advance of 15 euros fully refundable. The price is 1,299 euros and insurance is included. Customers will be able to configure their scooter as production approaches, scheduled for 2022. The first units will be destined for the American market.