It should be the smartphones of the series Xiaomi 12 the first to run the awaited new version of the customized interface of the Chinese giant, that is MIUI 13 and the confirmation will arrive tomorrow when the devices will be officially presented.
How Xiaomi smartphones with MIUI 13 will change
In the past few hours, however, the Xiaomi team has decided to provide us with some advances on the news that MIUI 13 will bring with it, and among them, a leading role seems to be covered by fluidity, so much so that according to the manufacturer compared to MIUI 12.5 there will be an improvement from this specific point of view from 15% to 52%.
Applications will open faster and the frame drop rate will be reduced by almost 90%. Furthermore, according to what Xiaomi has made known, the MIUI 13 will also be able to count on some features such as Focus Computing 2.0 (which, among other things, allocates processing resources to system apps and core third-party apps, making them more fluid), liquid storage And atomic memory, thanks to which reading and writing times will be faster.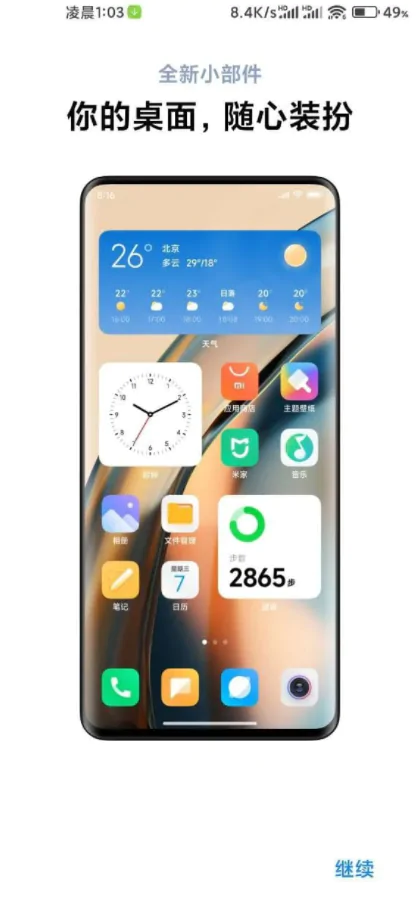 Great attention will also be paid to safety, as the new interface will be able to count on a feature called Privacy Security Goalkeeper and a system-wide integrated anti-fraud feature, as well as a solution that will protect users from malicious links.
Lei Jun, the CEO of the Asian giant, shared a survey in China to find out what are the features that users hope to find in MIUI 13 and the majority wished that the new interface could be bug-free (which is not so obvious if we consider the problems the company had with the previous version).
Recall that MIUI 13, interface based on Android 12, as well as on the Xiaomi 12 series smartphones, it will also land on other popular Xiaomi phones in the coming weeks, such as Xiaomi Mi 11, Xiaomi Mi 11 Ultra, and Xiaomi Mi 11 Youth Edition, Redmi K40 Pro and Redmi K40 Pro +.
We look forward to finding out from the team of developers of the Chinese giant what will be the devices that will receive MIUI 13 in the second "wave" of updates.
Read also: the best Xiaomi smartphones of the month