Hard times for foreign companies operating in Russia: while 13 major players in the tech sector will have to open local offices by the end of the year to avoid sanctions, even Netflix has ended up in the crosshairs of local authorities. Investigating the activities of the streaming giant is the public commissioner for the protection of families, who accused the company of having violated a local law banning "gay propaganda". The supervisory authority argues that some Netflix content with LGBT themes has been rated as suitable for people aged 16 and over, but the national legislation does not allow the dissemination of "propaganda on unconventional sexual relations" among minors under 18.
NETFLIX RISKS A STOP IN RUSSIA
The commissioner's complaint was sent to the Ministry of the Interior which, after having examined it and assessed it as well-founded, could order sanctions against Netflix: ranging from the application of a fine of up to 1 million rubles, about 12,000 euros no obligation to temporarily suspend activities. If the amount of the pecuniary sanction can be considered negligible for Netflix's coffers, the ban on operating in Russia would be much more penalizing, albeit for a limited duration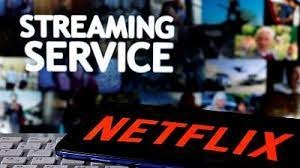 A source of Netflix denies the commissioner, however, based on the content review in early November, no LGBT content was rated as suitable for users aged 16 and over. To arrive at a fixed point, it will be necessary to wait for the Russian interior ministry to express itself. Meanwhile, the newspaper that bounced the news online (Vedomosti) underlines how action against Netflix may not be isolated: by the end of the month – says the source – local authorities could also ban other streaming services that offer films and TV series that describe "non-traditional sexual relationships and sexual deviations".
EUROPEAN COURT OF HUMAN RIGHTS: DISCRIMINATORY LAW
The law on "homosexual propaganda", which entered into force in Russia in 2013, was found discriminatory by the European Court of Human Rights in 2017. Amnesty International at the time commented on the Court's ruling by pointing out that that law had always been homophobic, discriminatory, and contrary to the right of freedom of expression, and adding that the entry into force reinforced the climate of homophobia and violence against LBGT people in Russia. Four years later, despite Europe's stance and activists' protests, we are talking about the controversial legislation that could now also affect the world of streaming.