It is shortly until January 4, the date on which the official presentation in China of the new Realme GT2 series should take place. We already have some preliminary indications on the series phones, and as regards the expected innovative technologies, you can take a look at our recent article, where we talk to you about the new technologies that should be implemented on the GT2 series.
Today, Realme releases new teasers to present the thermal management and cooling systems onboard its new smartphones.
Realme presents new cooling systems
Considering the now certain use of the latest addition to Qualcomm, Snapdragon 8 Gen 1, and knowing well the problems of its predecessor in the field of temperatures, it is not surprising that Realme has worked hard to implement a new cooling system dedicated to its devices.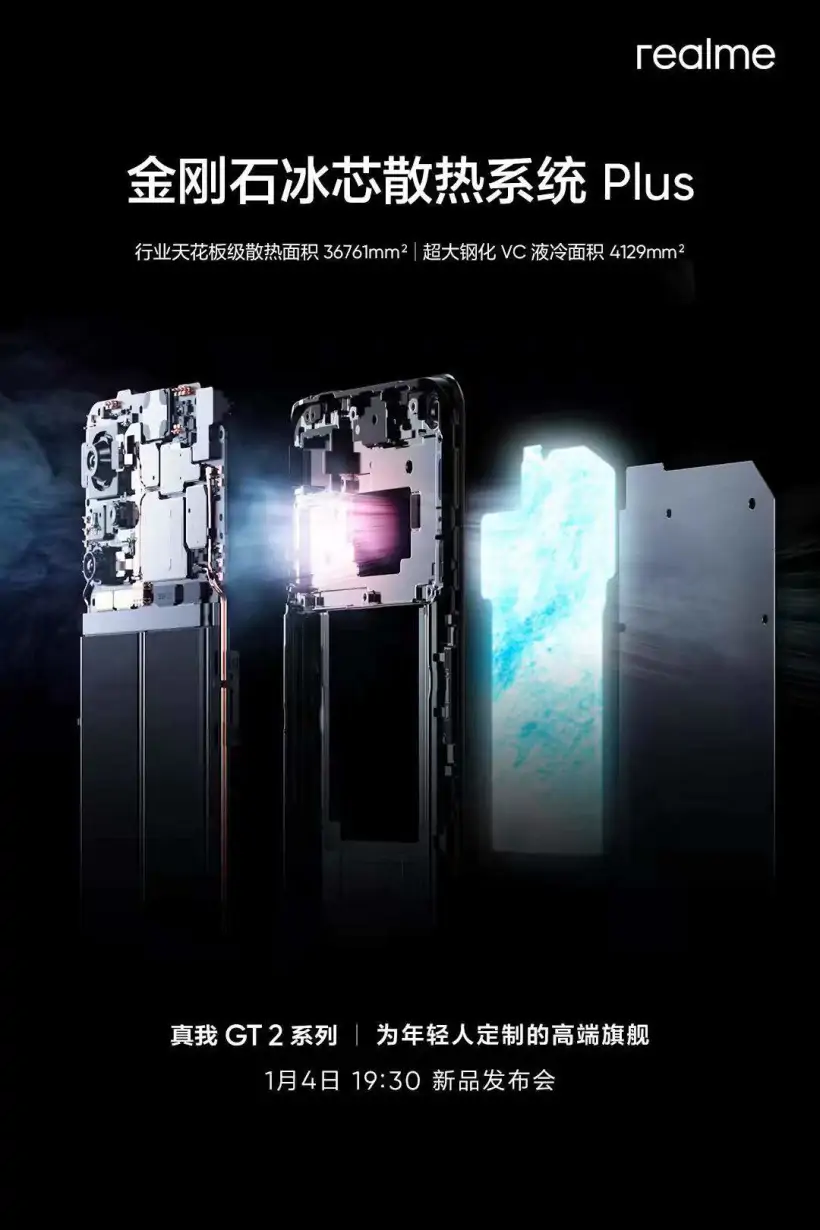 The company shared, via the Chinese social network Weibo, the teaser you see above, to highlight its new cooling system Diamond Ice Core Plus. A system with similar technology had already been used in the past on the GT Neo2, but now a new and improved variant has been developed.
The Chinese manufacturer also claims that its devices will be also equipped with a VC liquid cooling system, the latter will cover an area of ​​4129 mm² with its plate, while the Diamond Ice Core Plus system will have a cooling area of ​​36761 mm². The VC liquid system will completely cover the region affected by the motherboard and a good part of the battery area.
All this has as its purpose the maintenance of low temperatures even during the most intense gaming activities. With the release of more teasers Realme makes it known that it intends to introduce one new game mode and dubbed performance GT Mode 3.0. This will help provide the maximum possible GPU performance, without impacting the temperatures developed by the device or its performance.