Arrival aims to be the "Tesla of commercial vehicles". English society stands working on different battery-powered vehicles which will be marketed both in Europe and in America. We cannot fail to mention the agreement with Uber to create an electric car expressly designed for ride-hailing services. Arrival, therefore, is a very dynamic reality that has adopted an innovative approach to create its products.
Materials, platform, components: everything is modular and designed to simplify production and maintenance. A strategy that allows you to quickly create vehicles with different characteristics and to satisfy the needs of customers. Among the most interesting means that the English company is developing, there is an electric bus. The manufacturer, in this regard, has made it known that his Arrival Bus began road testing at a UK testing facility.
The vehicles will undergo rigorous testing ahead of certification and testing on roads open to the public next year, as per the roadmap. This electric bus was developed to reduce costs for transport companies and to simplify the switch to electric vehicles. Arrival Bus can be customized as needed. Thanks to the modular design, it can be requested in multiple lengths and with different battery capacities.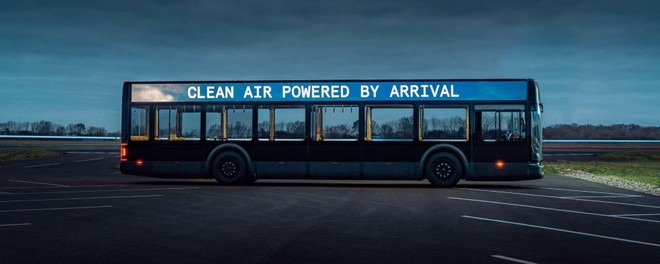 Furthermore, it will be able to count on the software ecosystem developed by the company which will allow fleet managers to access a series of services as well as all vehicle operating data remotely. As mentioned at the beginning, in 2022 tests will begin on roads open to the public. In particular, Arrival will partner with First Bus, one of the UK's largest transport operators.
The electric buses will be used on the country's existing First Bus routes. If there are no hiccups, mass production should start in the second quarter of 2022. This electric bus has already met with strong interest, especially within countries that are working to update their transport networks to reduce polluting emissions.
This year we have seen strong interest in the bus, particularly from governments who are looking to upgrade their public transport networks in order to meet their zero emissions commitments. We are collaborating closely with governments, cities and operators to build infrastructure solutions and mobility services for local communities.