OnePlus is one of the most attentive producers to the issue of updates and, since the release of the final version of Android 12, the owners of his various smartphones have made him "press" to find out when this operating system will finally be available for their phone.
A new message from the CEO of OnePlus, Pete Lau, however, is not a good omen for Chinese users of one of the older Asian manufacturer's smartphones: it seems that the company's developer team is encountering many difficulties in being able to bring Hydrogen OS on-board devices ( i.e. the UI used by OnePlus in China) the new custom interface OxygenOS 12 / ColorOS 12 (based on Android 12).
OnePlus and Android 12, a difficult relationship
We recall that 2021 was a complicated year for OnePlus, which in recent months "has passed under the protective wing of OPPO", whose customized ColorOS interface has gradually been inspired by more and more OxygenOS 12 (the UI adopted on the global market ), permanently retiring Hydrogen OS (the UI adopted on devices destined for China).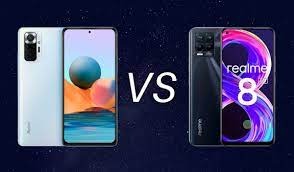 The OnePlus team also released Android 12 for OnePlus 9 but the update was plagued by some problems and the manufacturer had to slow down the operations of roll out to find appropriate resolutions and, even today that a definitive version is available, many users complain about the presence of a few bugs too many.
Apparently, Pete Lau's statements relate only to smartphones marketed in China and therefore based on Hydrogen OS but probably some concern could also arise for owners of phones with OxygeonOS interface.
The official presentation of the OnePlus 10 series is expected at the beginning of next year, which will arrive on the market with Android 12 and it will be interesting to find out if these devices will be able to count on a fluid and optimized interface. We'll see.
Read also: the best smartphones from OnePlus of the month