Bad news for users OnePlus mobile photography enthusiasts eagerly awaiting the release of the update that will bring their Android 12 smartphones: with the new version of the OS of the Mountain View giant, in fact, there will also be a limitation that for many of them could be difficult to bear.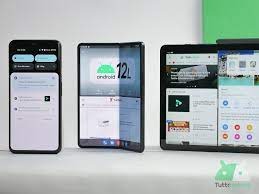 According to what was announced by one of the most famous developers regarding the porting of Google Camera on various Android smartphones, with the version OxygenOS 12, the OnePlus interface based on Android 12, the Chinese manufacturer will no longer allow third-party applications to access auxiliary photographic sensors (such as the ultra-wide-angle sensor or the telephoto lens).
With OxygenOS 12 comes a nasty surprise for OnePlus users
This means that, once the OnePlus smartphone has been updated to Android 12, users who wish to continue exploiting the potential of Google Camera (through one of its various ports) will have to be content with using the main sensor of the device, as they can no longer rely on the others, with an inevitable worsening of the overall experience.
This is not a minor limitation for OnePlus users, as Google Camera (thanks to the various ports that have occurred over the years) is a very popular solution among Android smartphone owners, as it is able to guarantee a significant improvement of the photographic experience offered by the device, also thanks to the special algorithms developed by the Mountain View giant.
The advice of the popular developer of Google Camera ports is not to proceed with the update of OnePlus smartphones to OxygenOS in case you want to continue to rely on this solution, which seems to suggest that the Chinese manufacturer's decision to limit to third-party app access to auxiliary photographic sensors is definitive.