Display OLED from 14 ″, Windows 11 native, and Intel i7 of 11th generation: this HP Specter looks great! In particular, I liked its display very much, but let's see how it goes together, with even a small focus on Windows 11, which I had not yet told you about!
There is equipment from doors it consists of 2 Thunderbolt (also useful for charging at 65W), 3.5mm jack for headphones, microSD reader, magnetic attachment for the pen, and USB-A.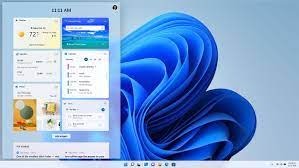 Specter 360 means that it can be rotated by 360 ° and be used as a tablet. He has the capacitive touchscreen display and also the digitizer for the pen. Despite these functions and the 2-in-1 hinges that usually weigh more the scale needle in your case stops at 1.34 kg.
The display is a 3000 x 2000 from 14 ″ OLED. So absolute blacks and top viewing angles. It is shiny but despite this, it always remains visible, even under the sun it does not reflect too much.
The first novelty of Windows 11 is the application bar renewed in graphics and with a start button also renewed and which leads to decidedly more minimal and clean menus. However, you can no longer move to the left or right, you can only set the "hide taskbar" setting to make it disappear when you are not with the pointer over it. Still as regards the graphics in general, it is redesigned and more accurate in all menus, the problem is that some submenus, such as the one for installing new apps or the control panel, still have the very old graphics of Windows 7 if not XP.!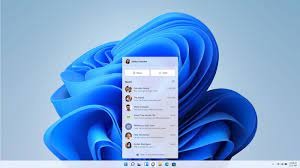 There are no more live tiles, which created a bit of confusion, now the start menu is clean and includes only the main apps or if you want, the most used ones. However, I widget, which is customizable and is all sorted in a screen reachable by a button on the taskbar. You can also open multiple desktops at the same time and to switch between them just do one swipe side with 3 fingers.
Speaking of gestures, the trackpad of this Specter is not huge but it has a glass surface and the fingers glide well.
Hp Specter 360 I found it very stable, responsive, and well built. 2-in-1s are often unstable, with a wobbling screen, but this is not. Beautiful coupled with Windows 11!