A new month begins, and it's time to find out what new games are coming to the PlayStation Plus catalogue, Sony's subscription service. For December 2021, the Japanese giant has placed three titles under the Christmas tree, which will be redeemable starting next Tuesday, namely December 7.
The first, Godfall Challenger Edition by Counterplay Games, is redeemable in both the PlayStation 4 and PlayStation 5 versions: it is a third-person action with marked looter-shooter dynamics that can be faced both alone and in co-op with two companions.
Then there is LEGO DC Super-Villains, one of the many titles that mix the world of superheroes with that of the famous plastic bricks. But this time, instead of the heroes, the protagonists are the villains of the DC Comics universe: as usual, it is a game based on irony and accessible to both experienced and less experienced players.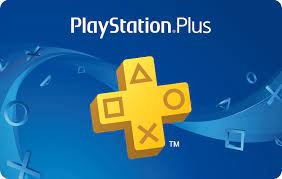 Finally, if you want to start warming your fingers ahead of Elden Ring launch, then the souls like the action of Mortal Shell might be the one for you.
Sony also takes this opportunity to remind you that there is time until Monday 6 December to redeem the free titles of PS Plus Knockout City, First Class Trouble and Kingdoms of Amalur: Re-Reckoning.