Realme is planning to continue rolling out its DIZO sub-brand launched in India in July with a new budget smartwatch.
The well-known Indian whistleblower Mukul Sharma has recently shared rumors regarding the next smartwatch on social networks Realme DIZO Watch R.
In the post, the informant has attached photos of the packaging showing the design of this smartwatch. Realme's new wearable features a circular dial in the color option that looks like rose gold or bronze.
The packaging also mentions that Realme DIZO Watch R is part of the Realme TechLife IoT product family.
In replies to the post's comments, leaker Mukul Sharma also mentions that Realme DIZO Watch R is equipped with a 1.3-inch screen.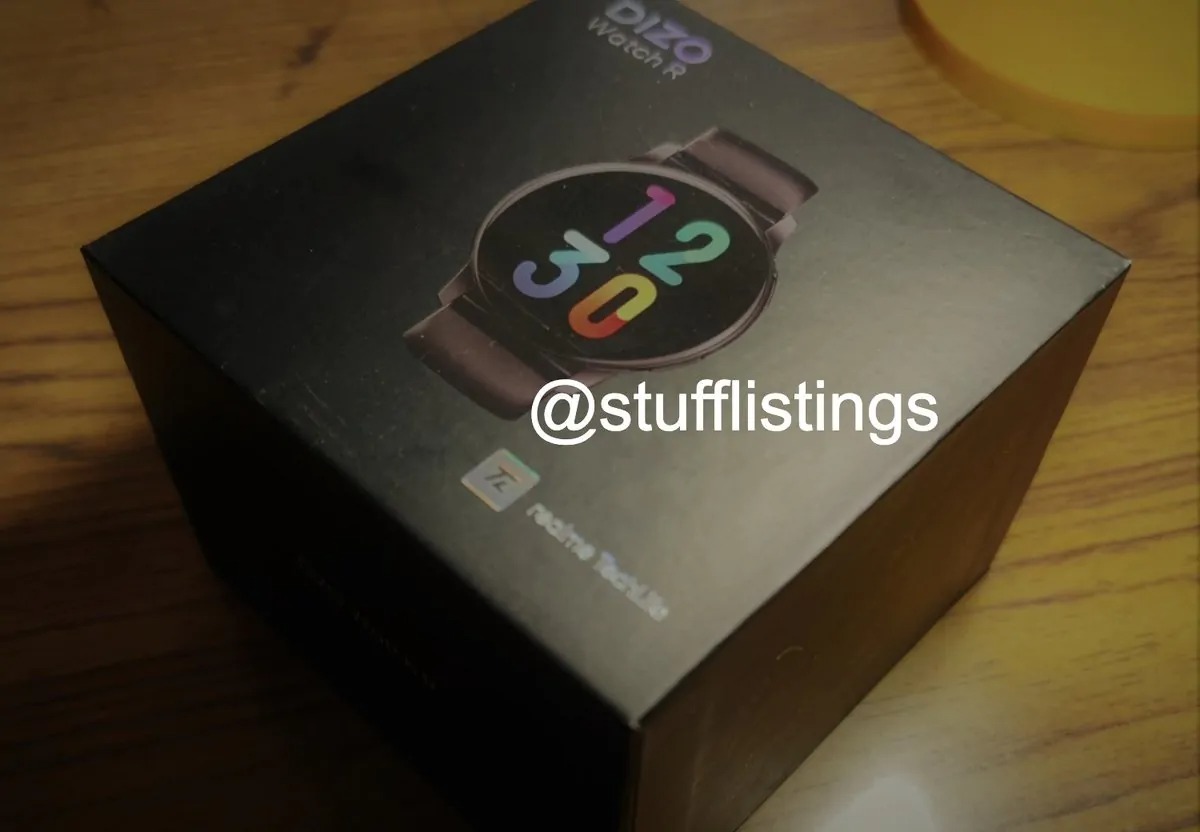 Realme DIZO Watch R could debut in India in January
According to Mukul Sharma, Realme DIZO Watch R will hit the market soon and debut in India, but no other details have been revealed at the moment. According to previous rumors this smartwatch would be launched in January 2022 alongside Realme DIZO Watch 2 Special Sports Edition.
According to rumors Realme, DIZO Watch R would be the budget model in the range that should be less expensive than Realme DIZO Watch 2 and DIZO Watch 2 Pro. Just last week the new Realme Fit app revealed a new wearable device from the company.
Not to be missed: Best smartwatches – December 2021