Rivian has finally announced where he will build his second factory within which it will produce its electric vehicles. The American manufacturer supported by important companies such as Amazon chose Georgia and precisely a site near the city of Atlanta. An important project that will require an investment of 5 billion dollars. Construction of the new plant will start in the summer of 2022.
The carmaker aims to start production in 2024. The plan calls for the factory to have one production capacity of 400 thousand cars per year. A site that will have important repercussions on the local economy as it will employ up to 7,500 people. Currently, Rivian is building its first electric models at a former Mitsubishi factory in Normal, Illinois. A site that will also be expanded to increase production (from 150,000 to 200,000 cars).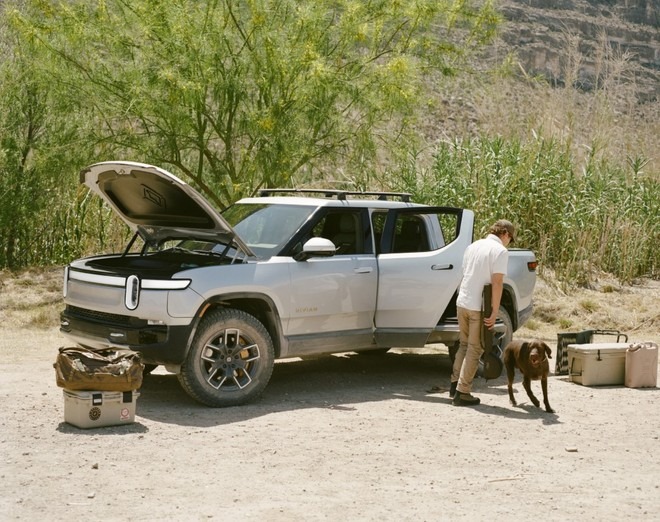 It is not clear what kind of subsidies the company may have received from local authorities but according to some American media, the incentives offered by Georgia would be very important. The new factory will be fundamental for the American company given its expansion plans. In addition to having to produce the R1T and R1S models, Rivian must build electric vans of the maxi order received from Amazon (100 thousand units of which the first 10 thousand by 2022). And in the not too distant future, new models will also arrive. The goal of the American manufacturer, we recall, is to have a production capacity of one million vehicles per year by 2030.
This means that it will need at least one more factory. On this issue, we cannot fail to mention the rumors about a possible establishment in Europe. Rivian's great ambitions, however, have a high cost. The net loss in the third quarter of 2021 was $ 1.23 billion. The turnover stopped at 1 million dollars thanks to the first 11 electric pickups delivered.
The American brand claims to have produced 652 R1 vehicles to date. 386 are those delivered, including the first two R1S SUVs. Furthermore, he added that it will fail to meet its target of 1,200 vehicles produced by 2021 due to several issues including the chip crisis. Following the bad news on the economic front, the stock suffered a heavy drop in the stock market.
However, Rivian reported that total bookings for its R1T pickups and R1S SUVs have risen to 71,000 units.