The combination between Samsung and flexible OLED screens can be considered a fact, confirmed by the considerable investments that the company makes in the sector and by its ability to continue to believe in products that are slowly taking their first steps in the market. A new site-created Samsung Display focuses on the evolution of OLED screens, which means what are the implementations of these components: those that the company is considering making in the future and which ones it has already brought to the market.
More specifically, the section Flex Series site documents these types of flexible displays.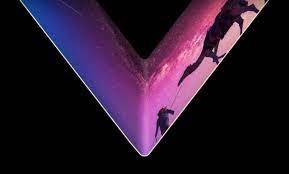 Flex B. Where B stands for Bar. So screen with vertical orientation and horizontal fold. It is a format already used by Samsung in commercial products, namely the Galaxy Z Flip smartphone range, and is mainly designed to contain the dimensions of the device. In the future, it is likely a further refinement of this solution that could arrive already with the fourth generation (the Flip 4 is already starting to rattle).
Finally, Samsung takes the opportunity to summarize some strengths of its flexible screens: minimum radius of curvature R 1.4, we're competing for OLED displays stop at R 1.5, and UTG glass that guarantees over 200,000 folds, i.e. say 100 folds a day for over 5 years of uninterrupted use. There will be time to evaluate if and which of the new flexible screen formats will arrive on the market, but the message is clear: Samsung Mobile and Samsung Display are at the forefront of this sector and want to continue to stay there in the coming years.