Samsung's developer team has kicked off the release of a new update for Samsung Galaxy Buds Pro And Samsung Galaxy Buds +, introducing a feature that has already been available for some time to true wireless headphones Samsung Galaxy Buds Live.
The news of the update for the Samsung Galaxy Buds Pro and Buds + headphones
New firmware versions are inconsistent with the code R190XXU0AUK1 (Samsung Galaxy Buds Pro) and the code R175XXU0AUK1 (Samsung Galaxy Buds +) and introduce the detection feature in-ear for earphones during calls.
In practice, it is a function that allows the user to listen to the voice of his interlocutor during a call from the headphones when they are regularly worn and through the telephone speaker if they are not in the ears. Users are still given the option to play calls through earphones even if they are not in their ears.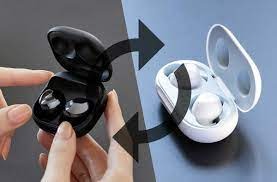 According to the official changelog, the update in question also brings with it the improvement in performance and overall stability of the Korean manufacturer's truly wireless headphones.
Those who own Samsung Galaxy Buds + will see a message informing them that the new feature is only available if the paired smartphone is based on Android 7.0 (or a later version of the operating system). This warning does not appear to be shown with Samsung Galaxy Buds Pro but the rule is probably the same.
How to proceed with the update
When the update is available for your model of headphones, the system itself will notify you that it is possible to proceed with its installation.
But the most impatient can also try to force it by opening the Galaxy Wearable application, selecting the model of headphones, going to the relevant settings, and clicking on the appropriate button to search and install software updates.