They continue to follow each other relentlessly in Net the previews on the smartphones of the series Samsung Galaxy S22, the official launch of which may have been postponed to March.
Among the rumors of the last few hours, there is also the one according to which the Korean manufacturer has plans to launch Samsung Galaxy S22 and Galaxy S22 + also in a pink color that could have as the official name "Pink Gold"(And not Rose Gold, as previously anticipated).
Here is Samsung Galaxy S22 in Pink Gold
Let's Go Digital staff, based on the alleged color code of this version of Samsung Galaxy S22 (ie # E2B9B3), has created in collaboration with the designer Snoreyn some rendering images that allow us to get an idea of ​​what it should look like.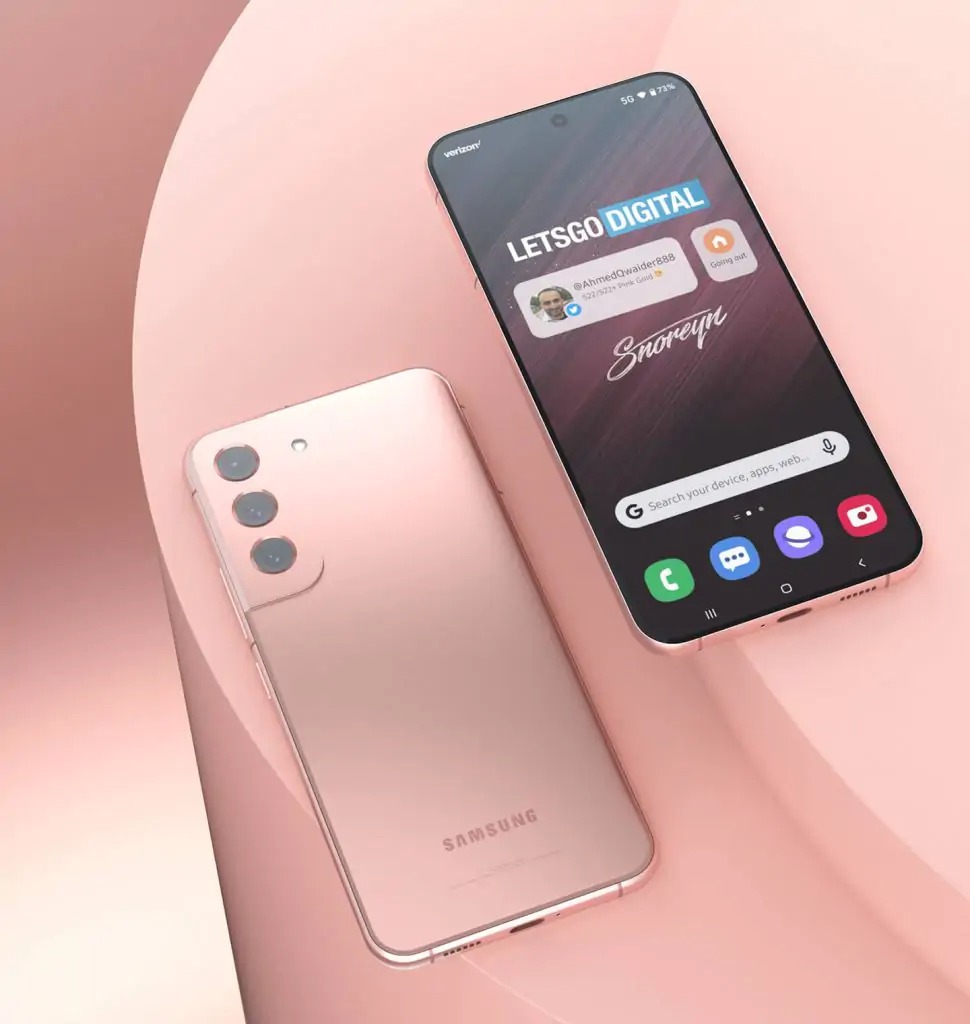 According to what has emerged so far, the next generation of flagship smartphones of the Korean giant on the back should be able to count on an anti-fingerprint glass with a protection layer 12.5% ​​better than that used on the current series and obviously, the new models will also be resistant to dust and water (with IP68 certification).
All three models of the Samsung Galaxy S22 series will have a matte finish, thanks to which overall they should prove to be even less slippery.
As regards the batteries, the base version should boast a 3,700mAh unit (with 25W fast charging support), the Plus variant should have a 4,500mAh unit (with 45W fast charging support), and the Ultra model should have a 5,000mAh unit (with 45W fast charging support).
Finally, Samsung Galaxy S22 Ultra should also be marketed in the color Burgundy, a shade of red already used by the Korean giant in recent years for other high-end models. We'll see.
You may also be interested in Samsung's best smartphones of the month