The first Samsung TVs from the 2022 range appeared on the website of the National Radio Research Agency (NRRA), the Korean agency that is responsible for certifying products that use the radio spectrum. There are currently two series of which we have news. The most interesting is certainly the QB70A, that it will probably arrive in Europe under the name of Q70B and will take the place of the current Q70A (pictured in the opening image).
The cuts reported are for now two: the 65 "KQ65QB70A and the 75 "KQ75QB70A. Both are identified as QLED and therefore have an LCD panel combined with the Quantum Dot. There are no indications on the resolution but, given the positioning and the abbreviation used, we assume that they are Ultra HD models, as are the Q70A TVs.
The second certified series is the UB8000, lower-end products that should be part of the Crystal UHD range. The Korean abbreviation should change slightly in Europe, turning into BU8000 and thus becoming the ideal continuation of the 2021 AU8000 series televisions.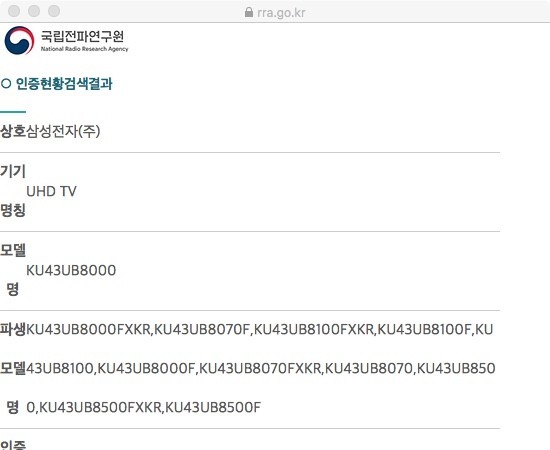 The data sheet on the NRRA website clearly indicates that these will be Ultra HD products that will arrive in the following denominations:
43 "KU43UB8000
50 "KU50UB8000
55 "KU55UB8000
60 "KU60UB8000
65 "KU65UB8000
75 "KU75UB8000
85 "KU85UB8000
The composition of the series may not be entirely identical in Europe: some diagonals may not reach all markets. The first official confirmations will arrive in about two weeks from CES in Las Vegas (5 – 8 January), where Samsung will present all the news for next year. Recall that very similar advances have already been leaked for LG's OLED 2022 range.