Last month, the Korean giant released the Expert RAW application for its Galaxy S21 Ultra (here's our review), which allows smartphone owners to use Pro mode with all photosensors, including 3x and 10x telephoto lenses.
The application allows the user to use the Pro mode in order to manually adjust the exposure, focus, ISO, and shutter speed. It also allows you to adjust highlights, shadows, saturation, and hue offers HDR support, and the ability to save photos taken in Lossless JPG and 16-bit Linear DNG RAW formats.
Samsung releases an update for Expert Raw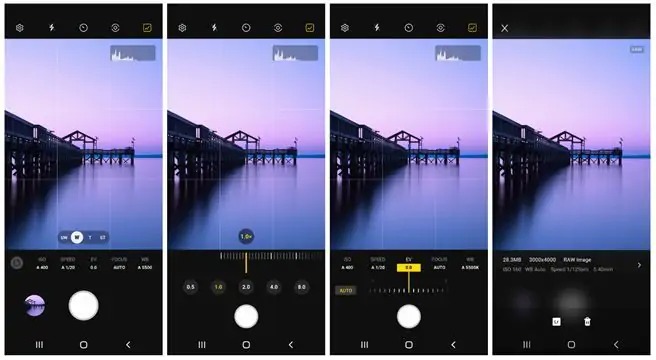 Samsung has recently released an update for its Expert RAW app bringing it to version 1.00.00.16. The new version, in addition, to fixing some bugs, improves the image quality of some photos and introduces a new interface design user to open photos in the Adobe Lightroom app.
Among the novelties we can see a better quality of JPG images in low light conditions, also Samsung is working to improve the problem of blur that appeared at the edges of DNG images. Lastly, the update also solves the problem that prevented the application from running after downloading it.
The manufacturer also announces, on the Samsung Members forum, that the next update will solve two other problems: that of defective pixels that appear when taking a photo with 3x and 10x sensors and that related to problems when using manual exposure.
We remind you that at the moment Expert RAW is only available for Samsung Galaxy S21 Ultra, despite this Samsung has declared that it is working to bring the application to other models as well. Considering the computing power required by the application to work, it is logical to expect that it will only be introduced on high-end devices.
It might also interest you: Best smartphone for camera