For the few who haven't learned Korean in elementary school and those who, more understandably, struggle with a niche language like English, Netflix announced that Squid Game is available from today, November 30th, with dubbing in Italian. No crash course with Jin-Woo Hae, director of the Royal Korean Academy. And from the "squid" we move on to the much more popular, at least in our country, Un Due Tre Stella.
Generally Netflix, like all other large video distribution platforms, offers dubbing for all the most important local content; but "important" is the key concept – no one expected such an overwhelming success of the series, not even Netflix. And yet a few months after its release, we are here to talk about the second season and even a "live" version of the game, perhaps without its more macabre and violent implications but still with a nice nest egg up for grabs.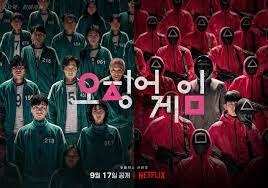 The question of dubbing is always a thorny one; the famous New Zealand director/actor/screenwriter Taika Waititi (Jojo Rabbit, Thor Ragnarok, and Love and Thunder) had spoken against just a few weeks ago, saying that it is better to enjoy Squid Game in the original language to better appreciate the sound and the acting. It should be noted, however, that Netflix has already provided an English dubbing at launch.
The dubbing was performed by the Iyuno-SDI Group of Rome. The direction of the dubbing was entrusted to Lucio Saccone, while the adaptation of the dialogues is by Marco Liguori.