Let's go back to talking about folding smartphones, after the official announcement of OPPO Find N a few days ago, today it's the turn of another Chinese brand, HONOR.
Following the separation from Huawei, and the coveted opportunity to reintegrate Google services into its products, HONOR has actively worked to establish itself as an independent reality, launching several new devices on the market. Today the brand shows a preview of its first folding smartphone, HONOR Magic V.
HONOR lifts the veil on Magic V
As you can see above, HONOR shared the first teaser of Magic V, the picture doesn't really reveal much, but it immediately catches the eye how there are two panels connected by a hinge. The company has not currently released any details on the device in question, it is therefore not known whether the form factor will present a book fold or a clamshell. Magic V should be one of the two foldings that HONOR intends to launch on the market in 2022 and, although there is still no confirmation on the matter, judging from the teaser the launch should be imminent, perhaps already scheduled for January.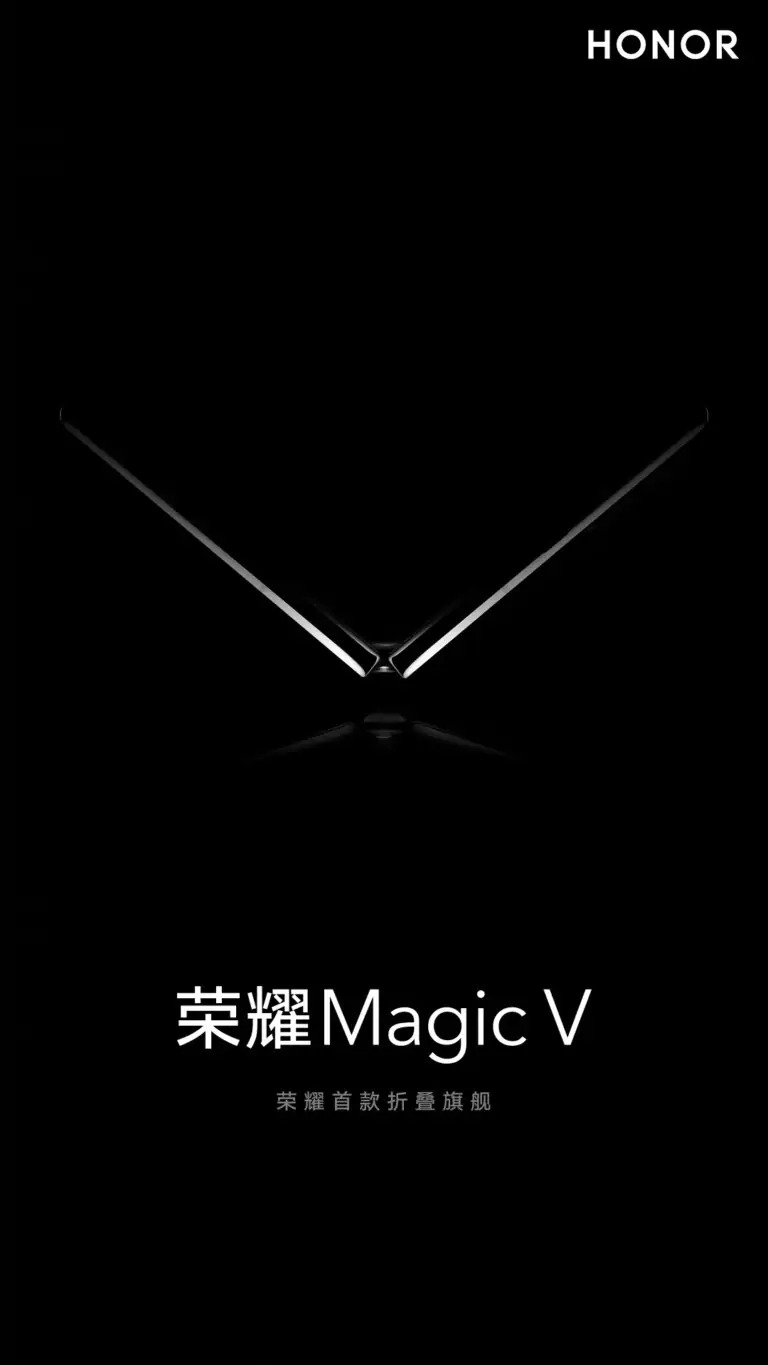 Recent rumors wanted the smartphone with an 8-inch internal display and a 6.5-inch external display, but it is not certain which of the two folding in the pipeline it is. Also, it would appear that it can use panels supplied by BOE and Visionox.
Even about the technical datasheet, there are currently no certainties, considering however that HONOR was among the brands ready to adopt the Snapdragon 8 Gen 1, it is plausible to hypothesize the advent of the folding on the market equipped with the latest chip top of Qualcomm range. In any case, it should only be a matter of days to get more information, perhaps official, on HONOR Magic V.