For the electric Polestar 2 comes an interesting novelty: the Vivaldi browser lands inside its infotainment. This is the first browser to be available for the platform Android Automotive OS. Anyone who owns this electric model will be able to browse the web via the infotainment system display. Installing it on the car will be very simple since it will be enough to access the Google Play Store from the Polestar 2 and start the download.
Developed specifically for the Polestar 2 by the Vivaldi team, the browser works on the car in a very similar way to what it already does on mobile devices today. So, we will have tabbed browsing, streaming support, the ability to make online purchases, and much more. There is also no shortage of ad blockers, a translation tool, the Notes function, and encrypted synchronization.
Vivaldi's team worked on developing the app with the safety concept since we are talking about a browser intended to be used in the car. Indeed, the browser can be used only when the car is parked. The streaming content will continue to play with audio only in case the car starts to move. Vivaldi also wanted to take care of the appearance a lot of privacy.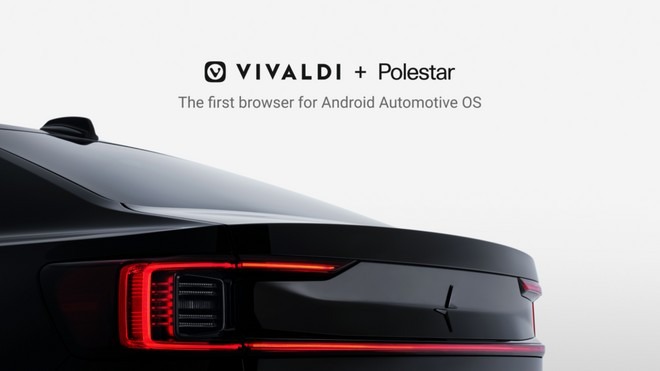 When you log into a Vivaldi account, your browsing data can only be shared between other devices linked to the same account. They are not shared with Polestar. The Vivaldi browser for Polestar 2 is available in all European, North American, and Asian markets. Over time it will receive constant updates.
This is certainly a very interesting novelty. Infotainment systems are becoming more and more important for modern cars and car manufacturers are investing heavily to offer increasingly advanced digital services to their customers. Thanks to the arrival of Vivaldi, users in possession of a Polestar 2 will be able to browse the web directly from the car during stops, perhaps while they are waiting for the recharge to finish.