About a month ago we told you about the probable arrival in the HONOR house of two new folding smartphones; today here is the first render of one of these, HONOR Magic Fold, which appeared on the net.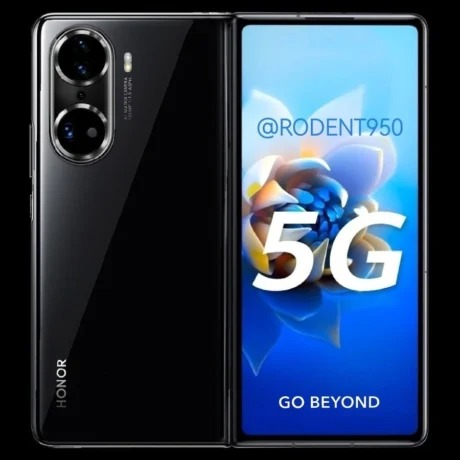 HONOR Magic Fold: here is the new folding of HONOR
The render depicts the smartphone open, showing the front screen and the rear side, with a triple camera equipped with a 108-megapixel main sensor (probably accompanied by a wide-angle lens and a telephoto lens).
According to the info that emerged, HONOR Magic Fold would be equipped, once opened, with an 8-inch main display with a resolution of 2200 x 2480 pixels. Pushing it all should be an octa-core CPU with a 3.13 GHz Cortex A-77 core, three 2.54 GHz Cortex A-77 cores, and four 2.05 GHz Cortex A-55 cores.
To complete the whole 8 GB of RAM and 256 GB of internal memory, a 16-megapixel front camera and a 4500 mAh battery.
At the moment the information is limited to this, with a probable arrival on the market in the first quarter of 2022. We just have to wait for news, perhaps official, for this new HONOR Magic Fold.