Realme already offers the Realme Link app for managing its smart devices, including Realme Band and Realme Watch, but the company just released a new Android app called Realme Fit. Its description is still absent, but the APK suggests that it is an app for the TechLife Watch S100 and that there is also an iOS version.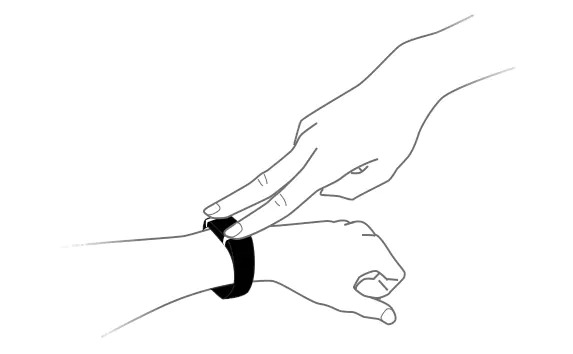 The new Realme Fit app contains clues about an upcoming wearable device
The APK of the new app includes an image titled "body test" that depicts a person putting two fingers on a manufacturer's smart band or smartwatch.
It could therefore be a wearable device similar to the Apple Watch a Samsung Galaxy Watch4 that uses a dedicated chip to measure the heart rate and take the ECG when placing your fingers on the crown or the home and back buttons.
The APK of the Realme Fit app also includes images referring to ECG functionality, so there's a good chance the company will release a new wearable device with this health feature.
It is worth mentioning that Realme recently launched the Realme Band 2 smart band and Realme Watch 2 Pro smartwatch in India and Realme Watch T1 in China with support for heart rate monitoring and blood oxygen concentration (SpO2) sensor.