Some Announcements are arriving in the house of Xiaomi, and the good news is they're around the corner. Tomorrow December 28th, the company is planning an event in China from which the highly anticipated Xiaomi 12 will come out, but not only. No, we don't have the glass ball that allows us to predict the future, Xiaomi simply unbuttoned itself on Weibo, anticipating what will be presented together with the top of the range.
Next to the Xiaomi 12 the company will present a new smartwatch and new wireless earphones. The first is Xiaomi Watch S1 and makes a fine show of itself in the image published on the official channels of the Chinese social network, from which you can appreciate the modern design characterized by simple lines and a circular case. In short, it seems that with the display off, it can be easily exchanged for a traditional watch.
Xiaomi Watch S1, with the "S" it would stand for Strong, could be equipped with a sapphire crystal, therefore particularly resistant to minor scratches and bumps, and characterized not by Google's Wear OS but by Xiaomi's proprietary operating system, so it would be configured as a successor to Xiaomi Mi Watch. Reasoning and conjecture, however, leave some time they find, since Watch S1 will be official very soon.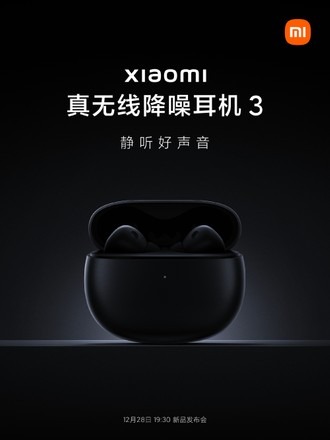 As for the new earphones Xiaomi Buds 3, the company was less stingy with details. Also in this case the wireless earphones show themselves enough in the two published images, which tell of the active noise cancellation ANC which should be able to suppress up to 40 dB of unwanted sounds. Xiaomi promises high-level listening, which could imply a high-end positioning for Buds 3.
It will be necessary to understand if the two products will also be marketed in Europe, but who knows we won't have some clues already tomorrow during the event.