Many of you will surely remember Xiaomi Mi 6, the latest compact smartphone released by the Chinese giant in 2017. Launched with MIUI 8 based on Android 9, it was a hugely successful device with a user base, according to the CEO of Xiaomi, Lei Jun, of well 2.15 million to 4 years since its release. Featuring the world's first 10nm chip, the Qualcomm Snapdragon 835 with a clock speed of up to 2.45 GHz, had 6 GB of RAM LPDDR4x with two memory options, namely 64 GB And 128 GB.
Despite the smartphone's popularity, the company stopped supporting the device after updating to MIUI 11, with the receipt of a beta version of MIUI 12 which never reached the stable version.
Xiaomi Mi 6 unofficially receives MIUI 13
Now, however, users who have remained in possession of this device can try the new interface presented this week by Xiaomi, or the MIUI 13, thanks to an unofficial ROM.
A user Weibo @Amktiao announced the update dubbed Mi 6 MIUI 13 experience version. As already mentioned, this is an unofficial installation package, and therefore the need for TWRP to flash with consequent data backup to avoid loss.

The ROM in question has reached the third version, which fixes many known bugs such as frame loss, ear capsule, fingerprint recognition, and so on. So for those who want to try it, it has a certain level of assurance regarding the bug exemption.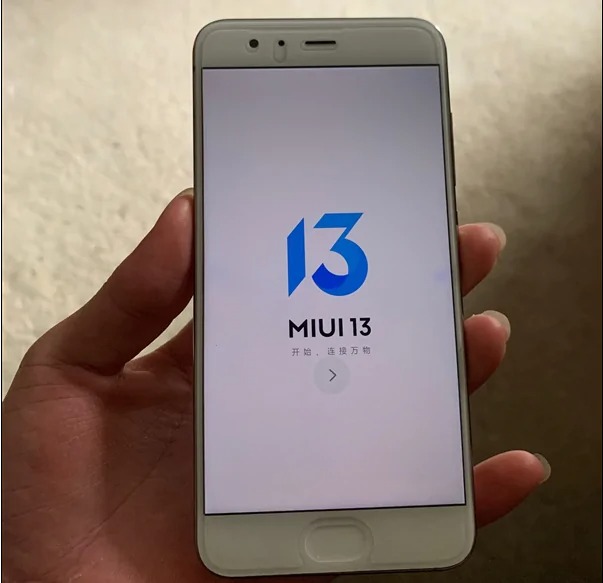 The Descendant 12 ROM arrives on Xiaomi and POCO smartphones
Staying on the modding theme, the ROM Descendant 12, based on Android 12, for POCO F3, X3 (here's our review), and other devices. It is a very popular ROM in the aftermarket development community, capable of offering an alternative experience to users who wish to retain the ability to customize their device while remaining close to the stock look and feel of Android.
Although a little late compared to other ROMs based on the latest version of the green robot, Descendant 12 will surely make all those users who have been waiting for it happily. Official builds feature a new startup animation, a redesigned volume interface, and a highly customizable dynamic theme system based on the implementation of kdrag0n. It is, for the uninitiated, an implementation that does not use any code or API from Google or Android 12, so you don't need to have Android 12 to be able to use it on your device.
I like colorful wallpapers but sometimes the color that #Android #Monet selects doesn't really match my expectations ?
So I made this for the upcoming #Descendant release!

– Dil3mm4 (@ Dil3mm4_ita)
While not all of the Descendant's unique features have been readjusted yet, the team is satisfied with the current state of the ROM and then released the new versions. In the first wave of release, builds are available for I Lenovo Z5 is a group of Xiaomi smartphones. Notably, these builds have already included Google apps, so you don't need to flash a separate ZIP file to get the Google Play Store. The GSI targets are absent for now but will be available soon.
Here is the list of available devices:
Lenovo
Xiaomi

Mi 8 SE (sirius)
Mi 9 (cepheus)
Mi 10 (umi)
Mi 10T / 10T Pro / Redmi K30S (apollo)
Mi 11X / POCO F3 / Redmi K40 (alioth)
POCO F2 Pro / Redmi K30 Pro (lmi)
POCO M2 Pro (gram), Redmi Note 9S / Note 9 Pro India / Note 10 Lite India (curtana), Redmi Note 9 Pro (joyeuse), and Redmi Note 9 Pro Max (Excalibur) [AKA the "miatoll" family]
POCO X3 / X3 NFC (surya)
Redmi Note 7 Pro (violet)
More devices are expected to be added to the list in the next few days. Those interested in the ROM, can download it using this link and send feedback to help development via GitHub.
Read also: Here are which Xiaomi and Redmi will receive the MIUI 13 Global Stable in Q1 2022