It is once again about graphic sketches. In particular, this time we can better see the side profile and the rear of the car. As these are drawings, obviously some more "extreme" features will not be present in the real model. In any case, as highlighted by Volkswagen, the front will be more "expressive" than that of the current model. The look will also be more muscular. Furthermore, another detail to underline, the new generation of the Amarok pickup will have a longer length than that of the current model.
Overall, the vehicle will measure 5.35 m. In addition, it will also be slightly wider. There will therefore be more space for passengers and greater load capacity. The interior should take a major step forward with the introduction of a lot of technology. There will certainly be a next-generation connected infotainment. There will also be modern driving assistance systems.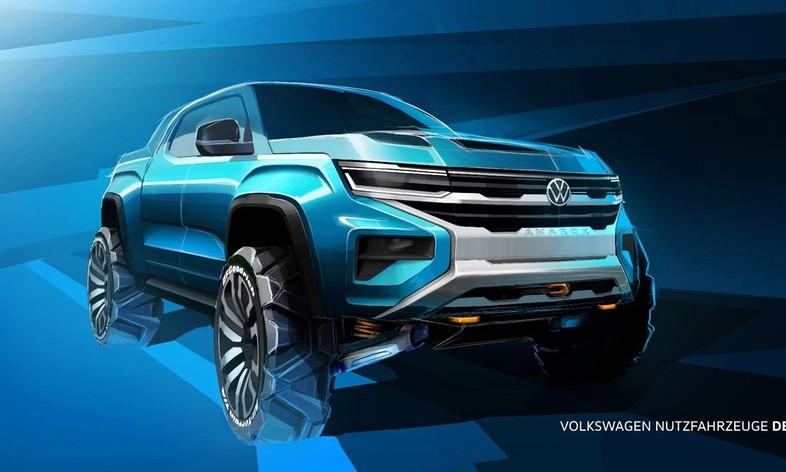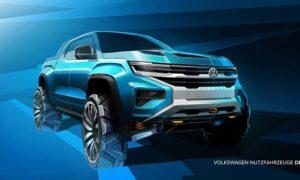 The manufacturer said that the new model will have better off-road qualities without, however, going into much detail except that there will be greater ground clearance. Under the hood, there will certainly be a powerful diesel V6. A model that therefore aims to offer a "premium" experience thanks to higher quality technical content than in the past.
However, the current Amarok has achieved some success since up to now it has been sold in more than 800 thousand units. The new pickup will be produced in Silverton, South Africa. All that remains is to wait for more information on the pickup and its presentation date. It is expected to hit the market towards the end of the year or early 2023.