The work of the development team of Whatsapp aimed at improving this popular instant messaging service and in the past few hours the release of one has been kicked off a new beta version of the application intended for devices Android: we are talking about version 2.22.5.4.
What's new in WhatsApp Beta version 2.22.5.4 for Android
A few weeks ago it emerged that the WhatsApp team is working on a new interface for voice calls on both iOS and Android and with this release, this change begins to be available for some testers.
Additionally, as shown by that image, the developers are also revamping the interface when making a group voice call, introducing the voice waveform effect for all attendees.
This feature is already available today for some beta testers on Android but further activations are expected in the coming weeks.
Furthermore, with this release, the possibility of using one background for voice calls although there is currently no possibility to customize it.
We look forward to finding out when these new features will be made available to all Android users through their implementation in a stable version of the application.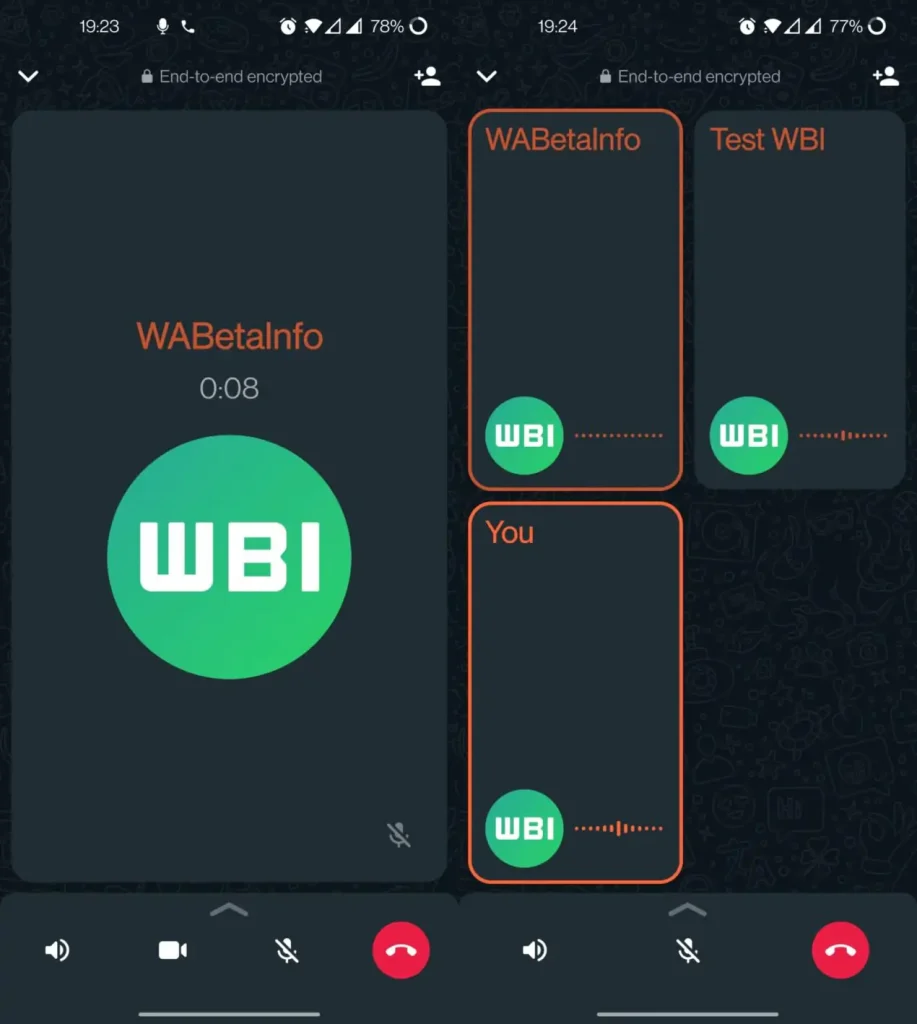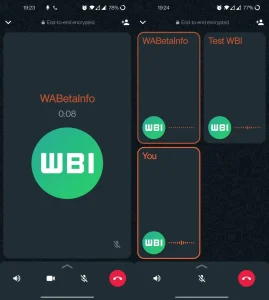 How to download the new beta version of the app
If you want to try version 2.22.5.4 of WhatsApp Beta for smartphones based on the Google mobile operating system, you can do it through the Play Store, by subscribing to the beta testing channel (you can find the page dedicated to this program by following this link).
Those who have not been able to sign up for the beta program but still want to try this version of the messaging app in advance can do so by manually installing the relative APK file, which can be downloaded from APK Mirror (find the dedicated page following this link).
You may also be interested in our WhatsApp guides